Filter ×
Filter by car
Acura
Audi
BMW
Buick
Cadillac
Chevrolet
Chrysler
Citroen
Dacia
Dodge
Fiat
Ford
Holden
Honda
Hyundai
Infiniti
Jaguar
Jeep
Lamborghini
Land Rover
Lexus
Lincoln
Maserati
Mazda
Mercedes-Benz
Mini
Mitsubishi
Nissan
Opel
Peugeot
Porsche
Range Rover
Renault
Saab
Scion
Seat
Skoda
Smart
Subaru
Toyota
Volkswagen
Volvo
All brands
Universal Cameras
Universal car cameras can be used as reverse cameras with mirror image, as well as front or side view cameras with direct image.
Shown 1 out of 17 results
Sort by:
Price up
Price down
Name A-Z
Name Z-A
Popularity Down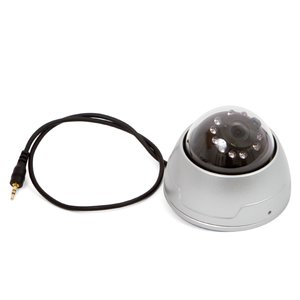 Dome surveillance camera. Perfectly fits for installation in the bus, tram or trolleybus. The camera is connected to the monitor via the RCA cable.