Filter ×
Smartphone Screen Mirroring
Reset
Filter by car
Acura
Audi
BMW
Buick
Cadillac
Chevrolet
Chrysler
Citroen
Dacia
Dodge
Fiat
Ford
Holden
Honda
Hyundai
Infiniti
Jaguar
Jeep
Lamborghini
Land Rover
Lexus
Lincoln
Maserati
Mazda
Mercedes-Benz
Mini
Mitsubishi
Nissan
Opel
Peugeot
Porsche
Range Rover
Renault
Saab
Scion
Seat
Skoda
Smart
Subaru
Toyota
Volkswagen
Volvo
All brands
DVD/HD/TV connection input
Modes switch by OEM buttons
Adaptive parking guidelines
Touch screen control of the connected devices
Solution
Entertainment and Media
Cameras
Smartphone Screen Mirroring
Smartphone Screen Mirroring
Android Auto and CarPlay Adapters
Video Interfaces
Multimedia video interfaces allow you to connect various video devices, such as a smartphone adapter, TV-receiver, rear view camera, navigation box etc. to your car OEM monitor.
Shown 2 out of 142 results
Smartphone Screen Mirroring
Reset
Sort by:
Price up
Price down
Name A-Z
Name Z-A
Popularity Down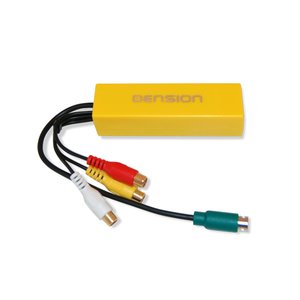 Dension IVE1000 iPod AV Extender
Compatible with Dension Gateway 100/300/500 devices the 5th Generation (Video) iPods and any other equipment with standard AV input.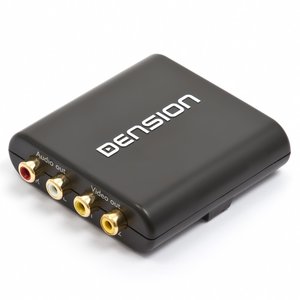 iPod Video Adapter Dension IVA 2010
Dension iPod video adapter allows you to watch video from your iPod or iPhone on car / home monitor. Also provides iPod/iPhone charging during playback. Can be used with iPad.