Filter ×
Filter by car
Audi
BMW
Citroen
Dacia
Fiat
Ford
Honda
Jaguar
Land Rover
Lexus
Mazda
Mercedes-Benz
Mitsubishi
Nissan
Opel
Peugeot
Porsche
Range Rover
Renault
Scion
Seat
Skoda
Subaru
Toyota
Volkswagen
Volvo
Accord
Crosstour
Oddysey
Another model
Cables for OEM Head Units
Plug&Play cables for connecting cameras and video to car monitor without using a video interface. All OEM functions are preserved.
Shown 1 out of 32 results
Sort by:
Popularity Down
Price up
Price down
Name A-Z
Name Z-A
Popularity Down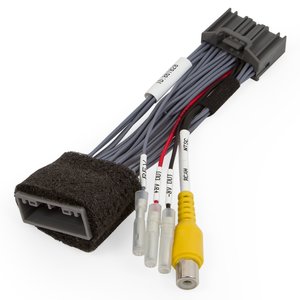 Car Camera Connection Cable for 8" Honda i-MID Monitors
Cable for rear view camera connection to OEM 8" Honda i-MID monitors of Honda cars without damaging the car wiring.
In stock: HK
Shipping cost