Filter ×
Filter by car
Audi
BMW
Citroen
Dacia
Fiat
Ford
Honda
Jaguar
Land Rover
Lexus
Mazda
Mercedes-Benz
Mitsubishi
Nissan
Opel
Peugeot
Porsche
Range Rover
Renault
Scion
Seat
Skoda
Subaru
Toyota
Volkswagen
Volvo
2
3
3 Sedan
6
CX-3
CX-4
CX-5
CX-7
CX-9
MX-5
Another model
Cables for OEM Head Units
Plug&Play cables for connecting cameras and video to car monitor without using a video interface. All OEM functions are preserved.
Shown 1 out of 32 results
Sort by:
Popularity Down
Price up
Price down
Name A-Z
Name Z-A
Popularity Down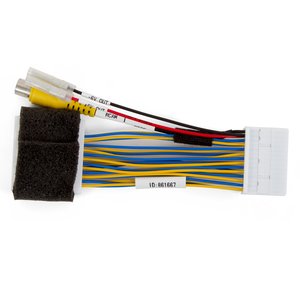 Car Camera Connection Cable to Mazda MZD Connect
Cable for rear view camera connection to the OEM monitor MZD Connect in Mazda without damaging the car wiring.
In stock: HK
Shipping cost