Navigation and Multimedia System on Android 9.0 for Toyota Sienna/RAV4/Camry V70 of 2018– MY (Fujitsu)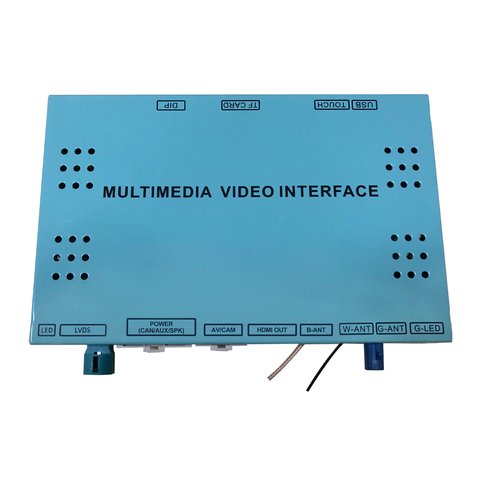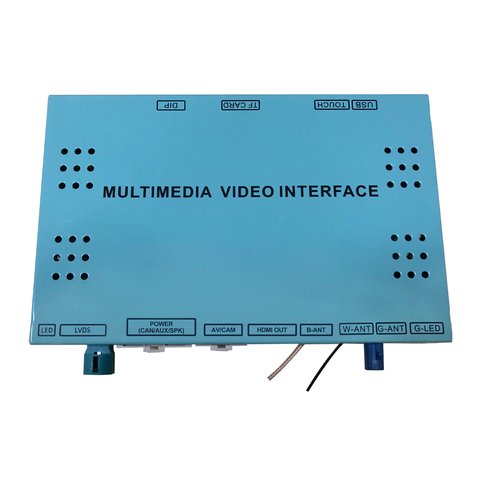 1.25 kg
Availability in stock:
HK
Warranty: 12 month (s)
Connect a navigation system and expand multimedia capabilities of the OEM monitor in Toyota RAV4, Camry V70, Sienna, Alphard / Vellfire, Corolla / Auris, Avalon (2018-present) with Fujitsu system. OS Android 9.0.
Note! This item is shipped within 15 working days.
Navigation and multimedia system is used to connect navigation and expand multimedia capabilities of OEM monitors with Fujitsu system in Toyota RAV4, Camry V70, Sienna, Alphard / Vellfire, Corolla / Auris, Avalon of 2018– MY. Installation of the device does not require any additional equipment, such as video interfaces or adapters (since video interface is already built into the system).
This system does not replace your original multimedia system but expands its capabilities. It allows using all Android features on the car monitor. All OEM functions are preserved after connection and can be used as they did before.
It is also equipped with built-in video interface which allows to connect a front view or a rear view camera, smartphone connection adapter, etc.
Why do you need this system?
First of all, it will help you to quickly get your bearings in an unfamiliar place and find an optimal route to your destination. All information and hints about the route will be displayed on your car monitor. There's no need to connect a smartphone and spoil the look of your car with cables or dock station.
Secondly, this system will also make your trips a lot more entertaining and fun. Stuck in a traffic jam on the way home? No worries, pass the time by watching a movie or a show on your car monitor.
What makes this system special?
2 in 1 is always a great offer, is it not? That's basically what you get: a reliable navigation system and an awesome multimedia system. And what's even better is that you don't have to worry about finding different devices that may be incompatible with each other.
Another important feature of this device is its Android 9.0 operating system, which allows you to download and use all sorts of apps from Google Play. More freedom – more features – more comfort!
The system also includes a neat feature that allows you to browse the Internet via Wi-Fi. This will basically turn your car monitor into a personal computer that will always be with you while you're on the road.
Finally, the system is equipped with a built-in smartphone screen mirroring function. Connect your smartphone to the car multimedia system and use its features on the OEM monitor.
Features
Android 9.0 platform with possibility to install various apps from Google Play
Control using OEM buttons
Connect additional video sources
Play audio and video on OEM car multimedia system
Connect to the Internet via Wi-Fi
Compatibility
Brand
Model
Model years
Multimedia system
Head Unit
From
To
Toyota
RAV4
2018
–
Entune 3.0
Touch 2 CY17
Fujitsu with 8" monitor
Camry V70
Sienna
Alphard / Vellfire
Corolla / Auris
Avalon
Note! Only multimedia systems from Panasonic are supported.
Technical Specifications
System
OS
Android 9.0
Processor
T7 Hexa core Cortex A7 1.2GHz
RAM
3 GB
eMMC
32 GB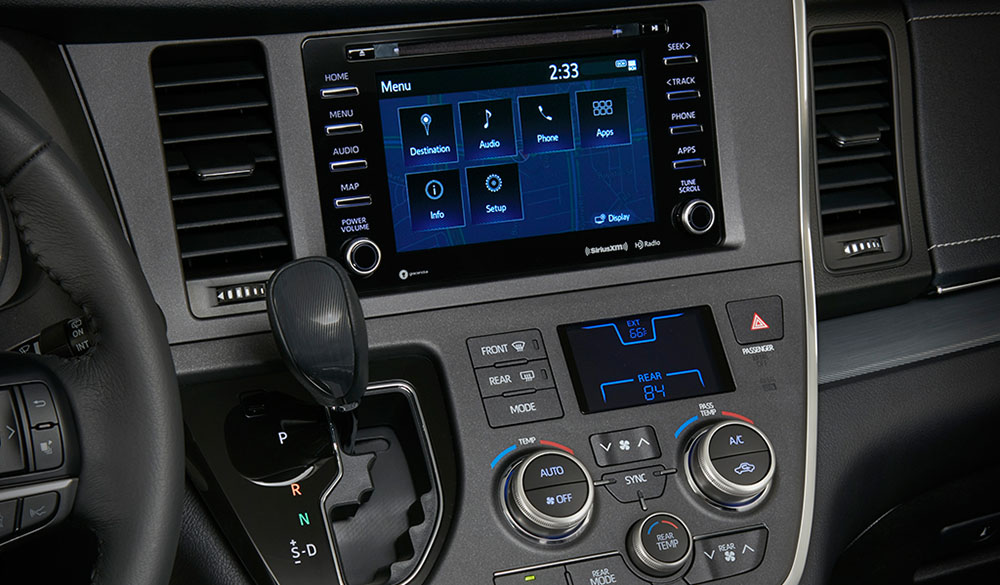 Manual
Package Content
Navigation box
Connection cables
GPS antenna
Microphone
External speaker
Note! Navigation software, touch screen panels, controllers, are not included in the package.
Note! Navigation system installation should be performed by well-trained specialist. Otherwise, we are not liable for equipment damage or incorrect operation.
Product specifications, appearance and package content may differ from those presented on the website and can be changed without notice. Please, contact sales manager before purchase.
Note! Car Solutions is not liable for device incorrect operation in case of unauthorised OS upgrade. If you have problems with navigation box original OS operation, describe your situation
on our forum
, and our technical specialists will provide the solution.
All rights reserved. This material from car-solutions.com web site may not be published, rewritten or redistributed in whole or part without authorship indicated and backlinks provided.
Navigation Box is compatible with Head Units

Entune 3.0
Touch 2 with Go (CY17)

Operation System
Wi-Fi Connection
Bluetooth Connection
AV inputs
USB Ports
Processor frequency
ROM size
RAM size