Video Cable for Lexus with GEN7/GEN8/GEN9 Media-Navigation System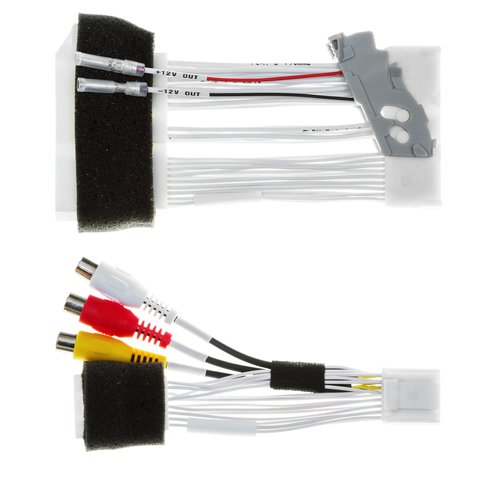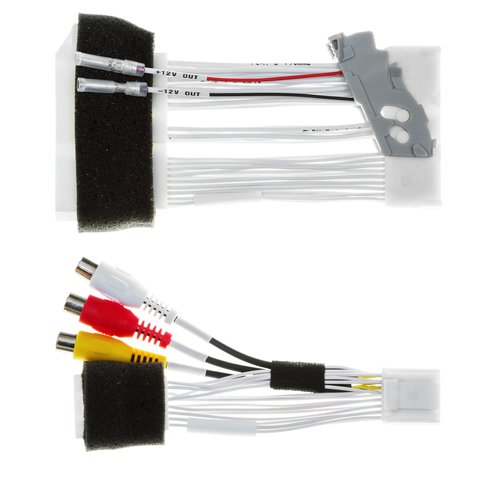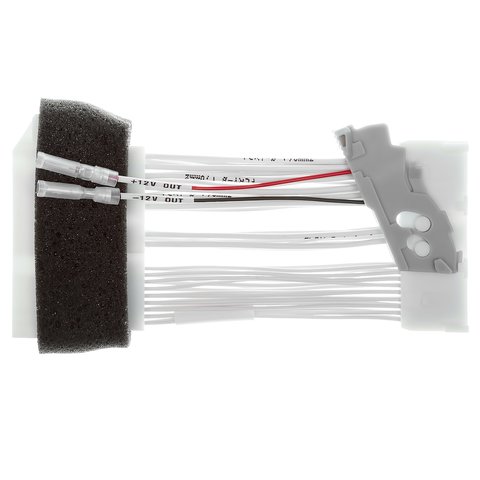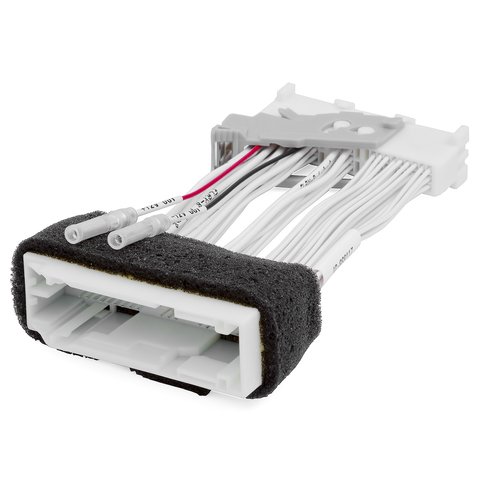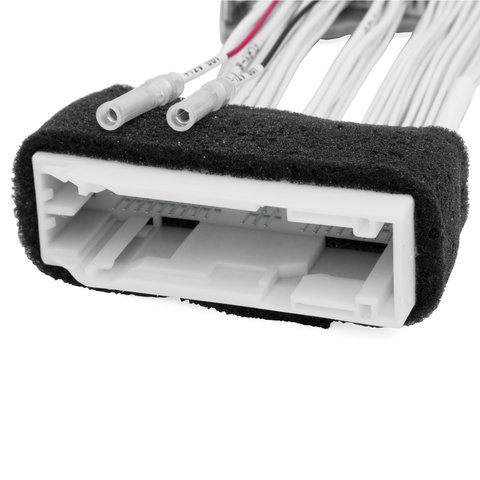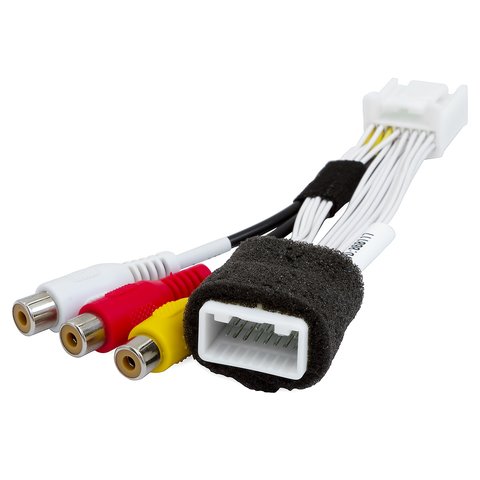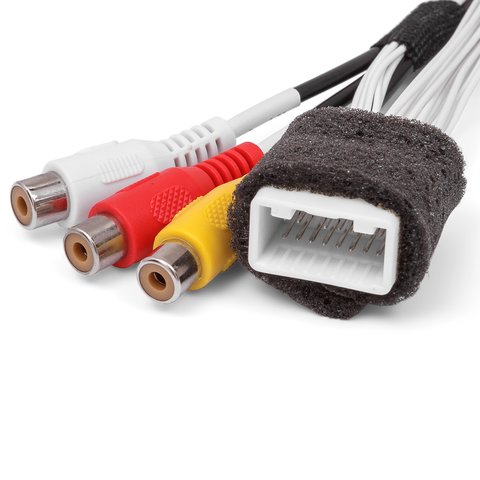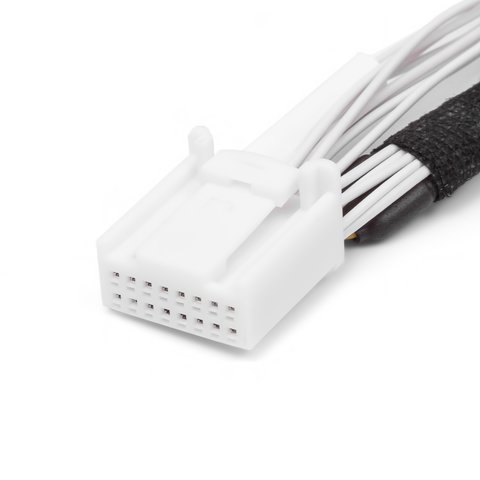 0.15 kg
Availability in stock:
HK
EU
The cable is used to arrange audio and video input in Lexus with GEN7/GEN8/GEN9 media-navigation system without using a video interface
This cable allows you to arrange audio and video input in Lexus cars with GEN7/GEN8/GEN9 media-navigation system without using a video interface. After the cable connection "AV input" icon is automatically activated in the monitor and video in motion is enabled. Video in motion is activated for both devices connected via this cable and the OEM DVD player. Additional cable is equipped with +12 V and -12 V wires for powering up connected devices. As a result you receive fully functional AV input with possibility to connect composite video signal PAL/NTSC and also linear stereo signal.
One of the biggest advantages of this cable is that it can be a full substitute for more expensive video interfaces and/or adapters.
Thus you will be able to connect the video device, e.g. HD player, Android box, smartphone mirroring adapter or TV receiver to the OEM monitor without using the video interface. All OEM functions of the monitor will work in the same way as before.
The cable is connected behind the main media box, where the radio receiver is installed. Both 59-pin and 16-pin cables must be connected.
Video Cable for Lexus
Main Features
Connection of additional video sources without using a video interface
Fast and simple Plug&Play connection
Fully functional AV input
Car warranty is preserved
Video Cable for Lexus
Compatibility
Model
Model years
Media-navigation system
From
To
CT200h
2012
2017
GEN7, GEN8, GEN9
GS F
2016
2018
GEN9
GS250
2013
GEN7, GEN8, GEN9
GS350
GS450h
IS200t
2016
GEN9
IS250
2013
GEN7, GEN8, GEN9
IS250C
IS350
IS350C
LS460
LS600h
LX450
2016
GEN9
LX570
2012
GEN7, GEN9
NX200t
2016
GEN9
NX300h
RC F
RC200t
RC250
RC350
RX350
2013
GEN7, GEN9
RX450h
Note! ES series cars of 2012-2018 MY are not supported!
Note! Adjust image settings in the OEM media system menu after the cables were connected:
Color system: PAL/NTSC.
Output video signal aspect ratio: 4:3, 16:9, 16:10.
Image brightness and contrast.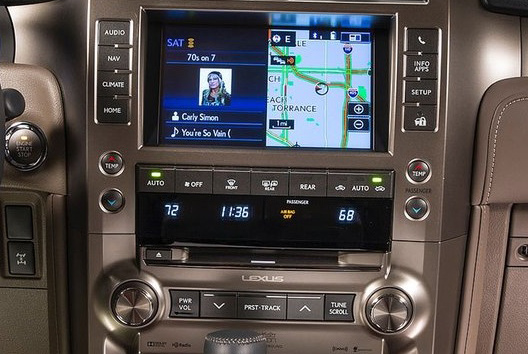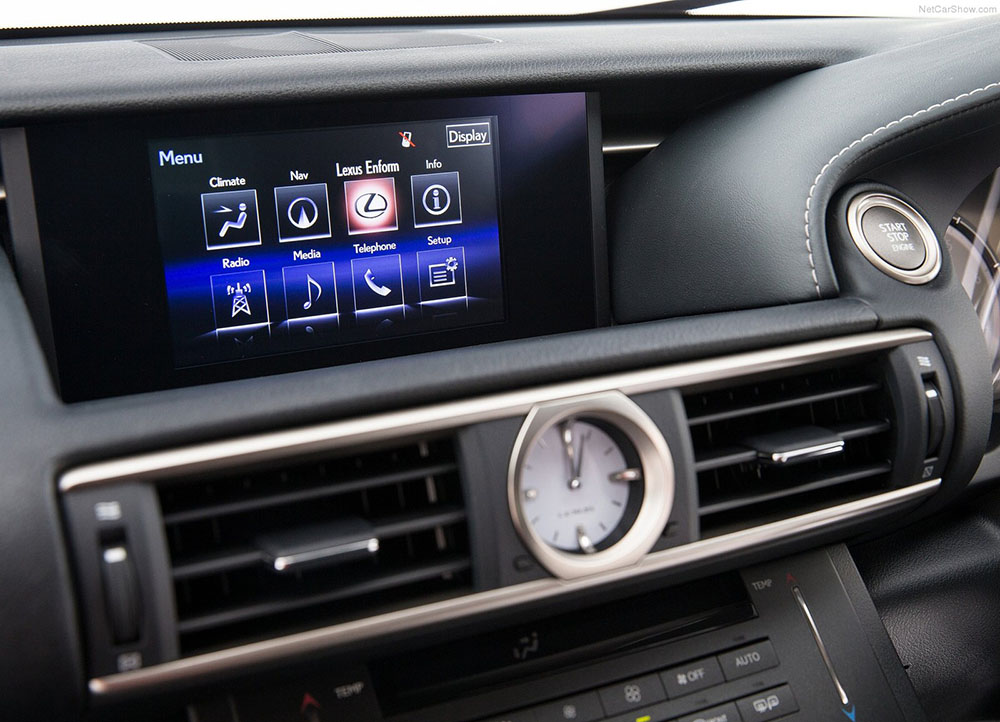 The photo is provided for reference only. Appearance of the control panel and monitor may slightly differ depending on the car model.
Product specifications, appearance and package content may differ from those presented on the website and can be changed without notice. Please, contact sales manager before purchase.
All rights reserved. This material from car-solutions.com web site may not be published, rewritten or redistributed in whole or part without authorship indicated and backlinks provided.
Cable for OEM Head Unit is compatible with the following models of Cars

Lexus RX
Lexus CT
Lexus LX
Lexus LS
Lexus IS
Lexus NX
Lexus GS
Lexus RC