Dension BTA1500 Bluetooth Module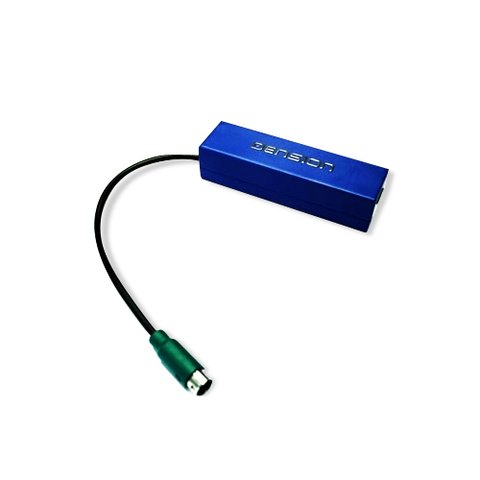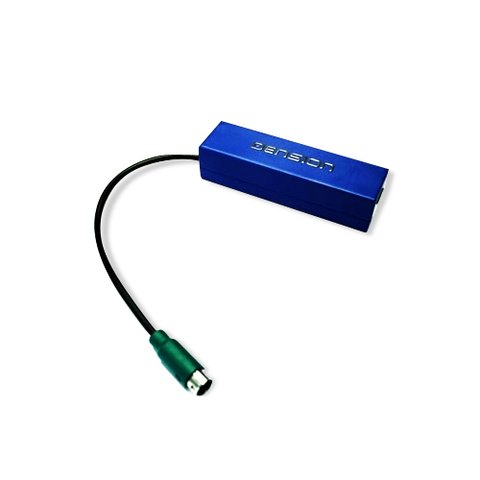 0.12 kg
Warranty: 12 month (s)
Optional Bluetooth adapter for the Gateway 500 which enables receiving of calls and a stream of the music on the move in your Porsche, BMW or Audi car.
BTA1500 is an optional Bluetooth adapter for the Gateway 500 which enables making and receiving calls as well as a stream of music direct from your phone on the move in your Porsche, BMW or Audi car . It supports Advanced Audio  Distribution  Profile  (A2DP)  /  Audio/Video  Remote  Control  Profile AVRCP) profiles  for audio  playback  and Hands-Free  Profile HFP)  / Handset  Profile (HSP) for hands-free telephony. 
BTA1500 is  compatible  with  most Bluetooth-equipped  mobile  phones,  PDAs,  media players and other devices. However, Bluetooth compatibility varies by manufacturer and the user might find that some functions are not supported with some specific device. It's required to pair the phone with the BTA 1500 before using Bluetooth hands-free functions. This only needs to be done once after installation.
Important information
Up to three phones can be paired with  the BTA1500, one after  the other.  If a fourth phone is paired, the pairing data from the last mobile phone on the list is deleted.
If the system  is playing  A2DP music  from  the connected  Bluetooth device (PDA, laptop, mobile phone) you  can still use it or another device in hands-free mode, to answer phone calls for example. Whilst the call is active, the music will stop. After the call, the music will continue. Some mobile phone models will restart the song from the beginning.
If a phone is connected to the system as a hands-free device, the other phone can connect only as an A2DP source. In this case, the device which is playing music can be used as a phone but without the hands-free function. Some phones give you the option to choose the connection type.
If  an iPhone is connected to the GW500 via the dock cable and the music is being played from it, the iPhone can manage hands-free calls through Bluetooth. Whilst a call is active the music will be stopped. After the call, the music will continue.
Car compatibility 
• Porsche with PCM 1/2/2.1 head units, where the 'Phone' button exists
• Audi with MMI Basic head unit 
• BMW 
Supported phone models and features
The BTA1500 Bluetooth adaptorcombined with a Gateway 500 D2B enables your phone to work with your on-board audio system.
Phone Brand
Model
HFP*
A2DP**
Phone book***
Apple
iPhone
+
 
+
iPhone 3G
+
 
+
LG
KE 970
+
+
+
Motorola
L6
+
 
+
L7
+
 
+
V3
+
 
+
V3i
+
 
+
Nokia
3109
+
+
+
3230
+
 
 
3250
+
 
 
3300
+
 
 
5310 Xpression
+
+
 
5500
+
 
 
6021
+
 
+
6103
+
 
 
6110
+
+
 
6151
+
+
 
6233
+
 
+
6280
+
 
+
6300
+
+
+
6310
+
 
 
6600
+
 
 
6630
+
 
 
6680
+
 
 
7390
+
 
 
7500
+
+
+
8800
+
+
+
E61i
+
 
 
E90
+
 
 
N70
+
 
 
N73
+
 
 
N80
+
 
 
N82
+
 
 
N91
+
 
 
N95
+
+
 
Samsung
E250 V
+
+
+
SGH D500
+
+
 
SGH D840
+
 
 
SGH D900
+
+
 
SGH E500*
+
+
+
SGH E530
+
 
 
SGH E720
+
+
 
SGH E900*
+
+
 
SGH F210
+
 
 
SGH F300*
+
+
 
SGH J600*
+
 
 
SGH P300
+
 
 
SGH U600
+
+
 
SGH X820
+
 
 
SGH Z400
+
+
 
Siemens
SX1
+
 
 
Sony Ericsson
P800
+
 
 
T-Mobile
MDA
+
+
+
*HFP: Hands-Free Profile
**A2DP: Advanced Audio Distribution Profile
***Phone book: This feature lets you to download the existing phone book contents from your phone.
N.B. In some cases the A2DP sound level is lower than the car audio system depending on the cell phone.
Download
BTA1500 Compatibily List
User Guide
Mercedes Command Bluetooth Quick Start Guide
Mercedes Audio 20 Bluetooth Quick Start Guide
How to pair BTA1500 with Audi and Mercedes models
Package content: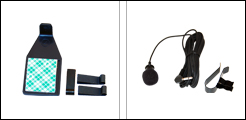 Package contains
BTA1500 device
Microphone with clip
Jack fixture
User guide
Product specifications, appearance and package content may differ from those presented on the website and can be changed without notice. Please, contact sales manager before purchase.
All rights reserved. This material from car-solutions.com web site may not be published, rewritten or redistributed in whole or part without authorship indicated and backlinks provided.
| | |
| --- | --- |
| Accessory is compatible with the following models of Cars | |
| Accessory is compatible with | |
| Connection | |