Navigation and Multimedia System on Android 6.0 for LX/GX/IS/LS/ES, Toyota Land Cruiser 150/200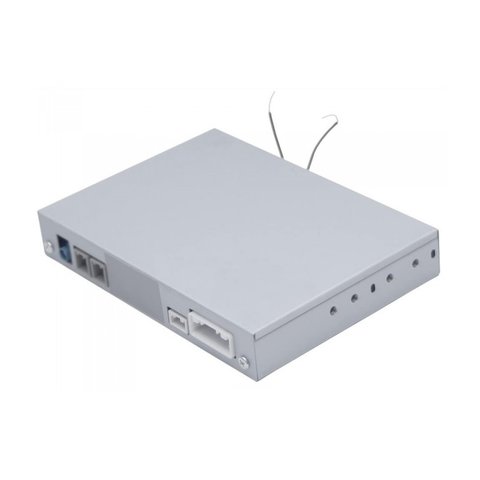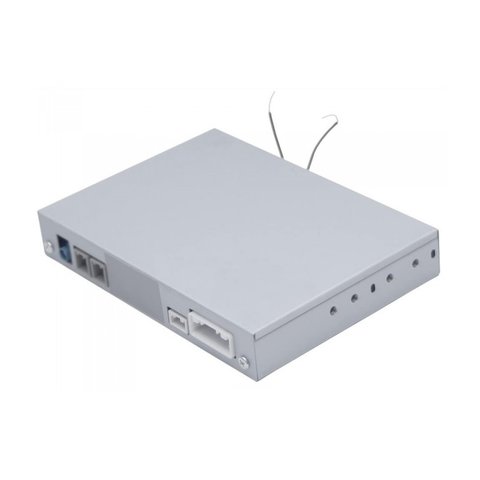 The multimedia and navigation system allows you to use navigation on Lexus/Toyota Land Cruiser OEM monitor and expands its multimedia capabilities.
Navigation and multimedia system allows using navigation and expand multimedia capabilities of OEM monitors in Lexus LX/GX/IS/LS/ES, Toyota Land Cruiser 150/200. The system is installed in the place of navigation box using Plug&Play method. This way, you do not risk damaging the car wires or losing the car warranty.
Why do you need this system?
It will help you to quickly get your bearings in an unfamiliar place and find an optimal route to your destination. All information and hints about the route will be displayed on your car monitor.
Another important feature of this device is its Android 6.0 operating system, which allows you to download and use all sorts of apps from Google Play. More freedom – more features – more comfort!
The system also includes a neat feature that allows you to browse the Internet via Wi-Fi. This will basically turn your car monitor into a personal computer that will always be with you while you're on the road.
Features
Android 6.0 platform with possibility to install various apps from Google Play
Control using OEM buttons or touchscreen
1 GB RAM
16 GB eMMC
Audio playback on OEM car multimedia system
Connect to the Internet via Wi-Fi
Compatibility
Brand
Model/series
Production year
Additional compatibility condition
Lexus
LX570
2010-2012
–
GX460
2010-2013
–
IS
2010-2012
Lexus Parking Assist
ES
2010-2012
Lexus Parking Assist
LS
2010-2012
–
Toyota
Land Cruiser 150
2010-2013
–
Land Cruiser 200
2010-2012
–
Technical specifications
System
OS
Android 6.0
CPU
ALLWINNER A33 1.33 Ghz
RAM
1 GB
eMMC
16 GB
Connection
Wi-Fi
yes
GPS
yes
Inputs
USB
2
Dimensions
L/W/H
178 × 126 × 27 mm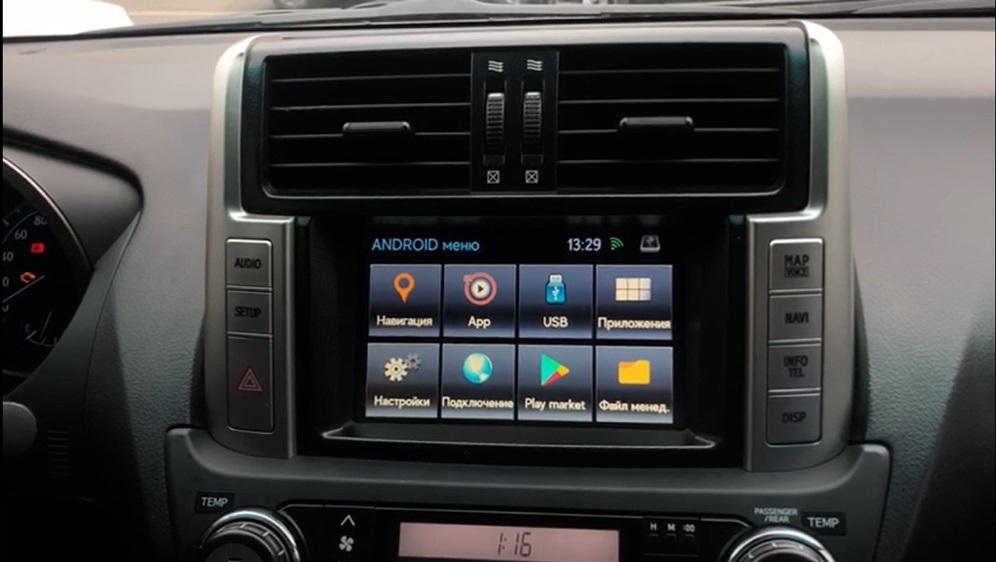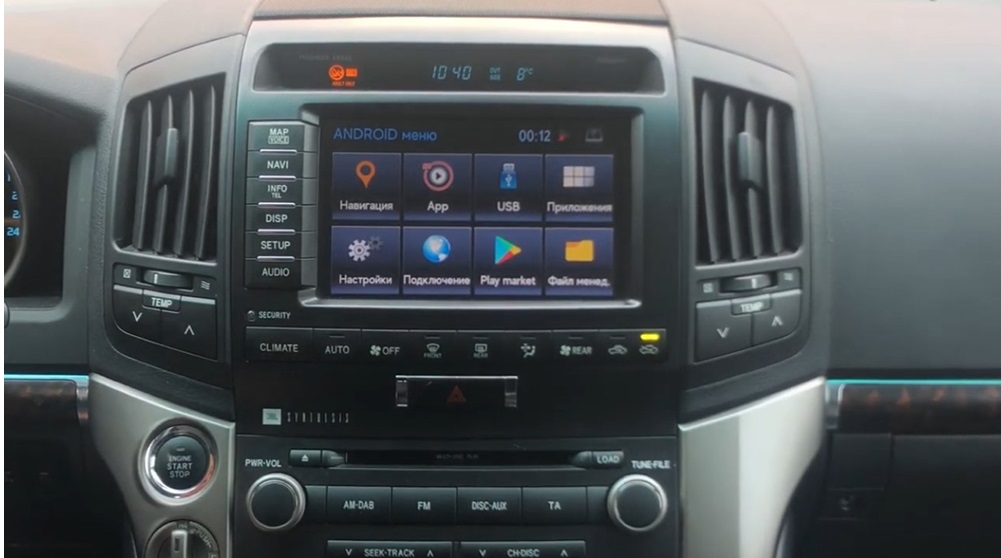 Package content
Navigation and multimedia system
GVIF cable
GPS-antenna
Wi-Fi-antenna
Mounting bolts (4 pcs.)
USB extension cord (2 pcs.)
Note! Navigation software, touch screen panels, controllers, are not included in the package.
Note! Navigation system installation should be performed by well-trained specialist. Otherwise, we are not liable for equipment damage or incorrect operation.
Product specifications, appearance and package content may differ from those presented on the website and can be changed without notice. Please, contact sales manager before purchase.
Note! Car Solutions is not liable for device incorrect operation in case of unauthorised OS upgrade. If you have problems with navigation box original OS operation, describe your situation
on our forum
, and our technical specialists will provide the solution.
All rights reserved. This material from car-solutions.com web site may not be published, rewritten or redistributed in whole or part without authorship indicated and backlinks provided.
Navigation Box is compatible with the following models of Cars

Toyota Land Cruiser 200
Toyota Land Cruiser 150
Lexus ES
Lexus LX
Lexus LS
Lexus IS
Lexus GX

Operation System
RAM size
USB Ports
Wi-Fi Connection
Bluetooth Connection
AV inputs
ROM size
Processor frequency
Navigation and Multimedia System on Android 6.0 for LX/GX/IS/LS/ES, Toyota Land Cruiser 150/200