2 in 1: Save and Upgrade with Kits from Car Solutions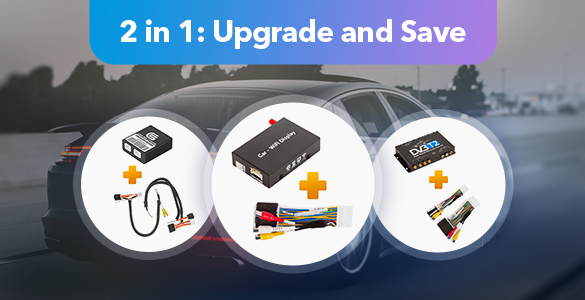 Car upgrade can be a tricky process. The idea of browsing through numerous devices and picking the right ones may be intimidating even to the most experienced installers and engineers.
Well, thanks to our upgrade kits you don't have to worry about those things anymore. They include everything you need for almost any car upgrade, be it connecting navigation, installing a camera or adding a smartphone mirroring function. Can it get any better than this? Heck yes! Our kits will also help you save on your purchase. Enjoy!
If you are having troubles finding a solution for your car brand or model you can always take advantage of "Searched but not found" option on our website. We are always happy to help!