Become a Parking Master with Universal Front Camera System!
New universal front view camera has just appeared in our stock. Check it out!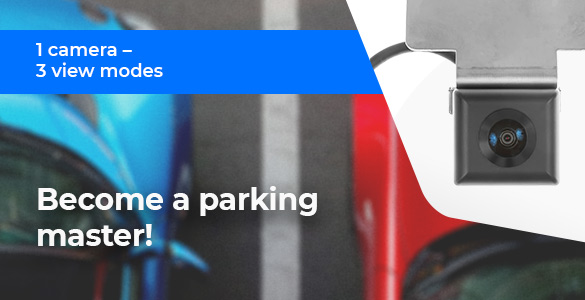 A front view camera is an extremely useful gadget that helps you park without any extra effort. It also makes your car safer, for both you and others. Don't have such a camera yet, or looking to upgrade the one you have? Try our latest arrival!
Our new universal front view camera will become your trusty assistant while you are at the wheel. It has a huge 180o angle and 3 different view modes: panoramic, side and top with parking lines. The camera comes with a special button that you can use to switch between these modes at any moment. Everything will be on your monitor. Trust us, you won't miss a thing!
So don't linger, get the front view camera and enjoy safe driving!