Black Friday Is Coming, Prepare Yourself!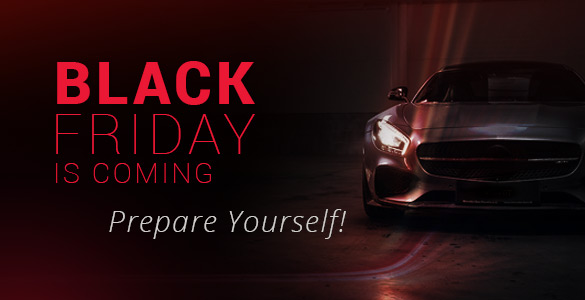 Prepare your shopping carts for the biggest car electronics sale of the year!
Take advantage of great Black Friday deals and save up to 60% on your purchases in our online store. Mark your calendars, the sale starts at 00:01 a.m. (UTC/GMT +2) on Friday, November 25th and will last until 23:59 p.m. (UTC/GMT +2) on Sunday, November 27th.