Camera Connection is Getting Even More Affordable!
Great news – our bestseller is becoming even more affordable!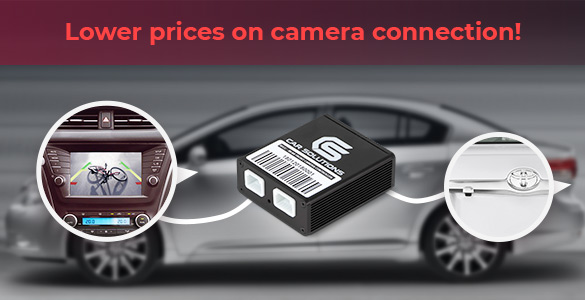 What's so great about RFCC camera adapter? We are not even sure where to start!
With the help of a single device you can connect both front and rear view cameras in a matter of minutes. It offers simple Plug&Play connection, so you know there is no risk of damaging something or voiding your car warranty. Not only that, but you will also be able to control these cameras with OEM steering wheel buttons – no need to install additional switches that will stick out like a sore thumb in the car interior.
And now this awesome gadget is even more affordable as we have permanently cut the prices on all RFCC systems. Don't delay, get on with your purchase until we're all sold out!