Car Digital DVB-T TV Receiver in Stock!
Car Solutions online store expands the range of car multimedia devices. Please take a look at digital DVB-T TV receiver, which can transform your car monitor into fully functional car TV set.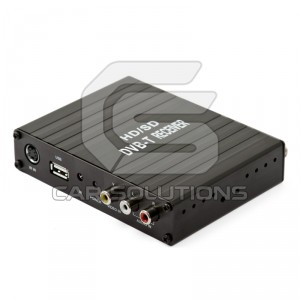 When connected to your car monitor DVB-T receiver allows watching your favourite TV shows when you are stuck in the traffic jams, during long trips or just while waiting for somebody. In contrast to analogue TV tuners digital DVB-T TV receiver ensures high image quality, consistent signal reception at any car speed (up to 250 km/h), and is also less exposed to interferences. The device can be used not only in the car but also at home together with your TV set.
Signal from the digital DVB-T TV receiver is transformed into PAL/NTSC/SECAM video system and therefore can be played back by any car monitor without loss of quality.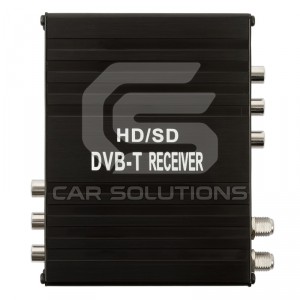 Car DVB-T receivers installation does not require a lot of time or money. You can mount TV tuner by yourself or let any service center do the job. Due to its compact size and light weight digital DVB-T receiver can be installed virtually in any place of your car.
Remote IR eye allows controlling TV receiver from any position and in any zone comfortable for the driver or passenger regardless of the device installation place.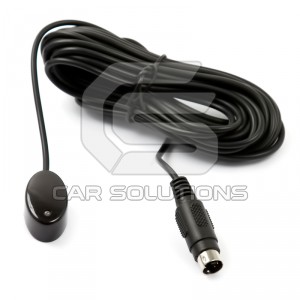 Car digital DVB-T TV receiver, offered in our online store, is designed for receiving channels of DVB-T standard in MPEG-4 and MPEG-2 coding. PAL/NTSC/SECAM video systems are supported.
Digital DVB-T TV receiver has the memory capacity for more than 1000 channels. The device menu supports nine main languages (English, German, French, Russian etc.), you can also take advantage of teletext function.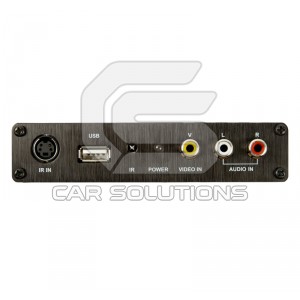 This car DVB-T receiver is equipped with USB port which makes it possible to watch films (in MP4 format), listen to music (in MP3 format), view pictures (in JPEG format) from USB drives and record TV programs. USB port also can be used to update the device software.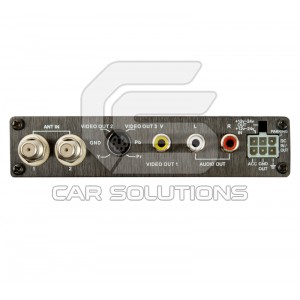 DVB-T receiver is also equipped with input for rear view camera connection and supports PIP (picture in picture) function. Thus, the car monitor can simultaneously display TV show and reverse camera image.
Digital DVB-T TV receiver is supplied together with two waterproof DVB-T antennas for signal reception.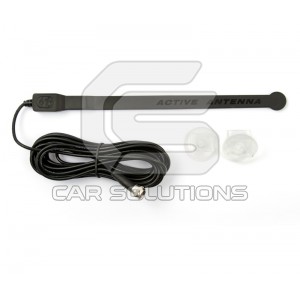 Note! Before purchasing this car DVB-T receiver please check DVB-T coverage in your region.
Visit car digital DVB-T TV receiver product page to find more detailed information.