Car DVB-T2 Receiver in Stock!
Dear Clients!
Please, welcome car digital DVB-T2 receiver.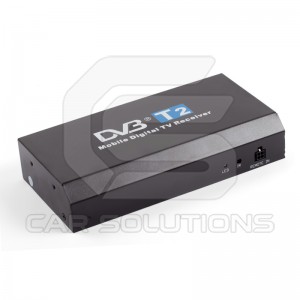 This car digital receiver is connected to in-dash, external or flip-down monitor and turns it into car TV set. With PVR function you can record TV programs on memory stick. This TV receiver is also equipped with embedded multimedia player which allows you to watch video files, listen to music and view pictures (from USB stick).
! Before purchasing this car DVB-T2 receiver please check DVB-T2 coverage in your region. !