Car Full HD Player in Stock
Today we present the device for all cars equipped with monitors. Welcome car multimedia Full HD player!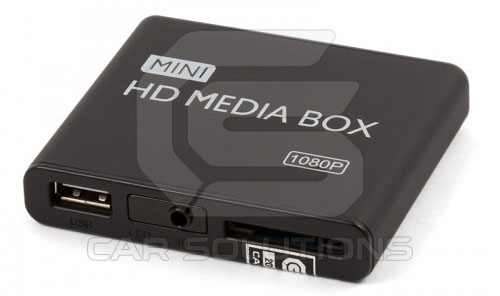 The player allows you to watch video files from USB drive or SD card on your OEM car monitor or listen to music from these devices via your car multimedia system. Its compact size (only 8×6 cm) allows you not only to install in any convenient place, for example, in the car glove box or some concealed place in the bus. You can connect the player to any car monitor with an RCA input. If you have an OEM head unit, you will need video interface for connection.
The car player supports full HD 1080p video. You can use SD memory cards as well as USB flash drives up to HDD.