Celebrate Our New Website with Us and Get a Discount!
Let's celebrate our new website together. For a limited time, all of our clients can receive 5% off on their orders from our website!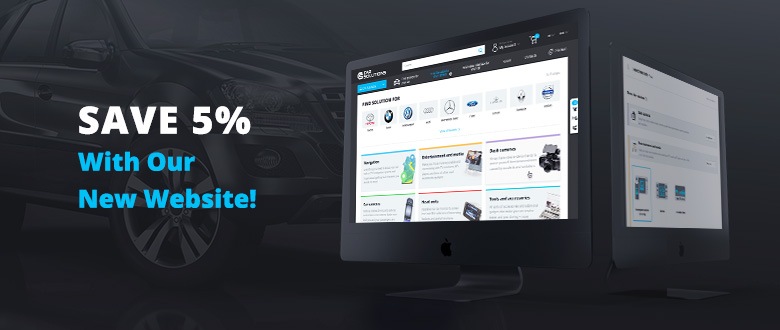 How are you enjoying our new website? We've completely changed our design to make your experience smoother and more pleasant. We've added a convenient wizard that lets you pick a solution for your car in just 4 clicks. And last but not least, we've started a new loyalty program that allows you to get bonuses on your every purchase. You can learn more about it here...
In celebration of our new website we would like to offer all of our customers a 5% discount coupon on purchases in our store. Wondering, how you can get one? Easy, just tell us, how much you love us! :) Enter coupon code "I love Car Solutions" when placing your order and instantly receive 5% off!
Let's celebrate our new website together!
Please note that this code is valid for 30 days, until September 22nd. Discount is applicable to all products available on the website (retail price only). Discount doesn't apply to promo products and can't be summed up.