Connect and Use iPhone in Your Toyota Camry with Our Brand-New CarPlay Kit!
Add CarPlay to your Toyota Camry with our brand-new kit and use your iPhone features wherever you go.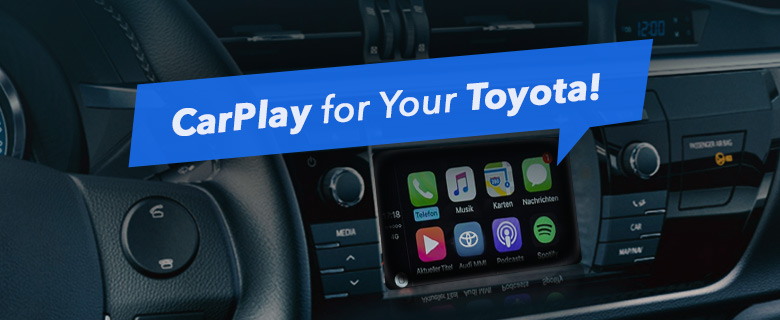 CarPlay is a must-have feature in a car for every iPhone owner. However, tons of cars aren't equipped with this feature, and OEM solutions are either extremely expensive or simply nonexistent. Quite a pickle, isn't it? Not if you are a Toyota Camry owner!
As always, you can count on us to bring you the best car solutions. Meet our brand-new kit which lets you add CarPlay to your Toyota Camry. Connect your iPhone and make & receive calls, send messages, use its apps and other features on the car monitor. Moreover, you will be able to use Siri to control everything and stay focused on the road.
Get a CarPlay kit for your Toyota, you won't regret it!