Easy Car Camera Control with RFCC System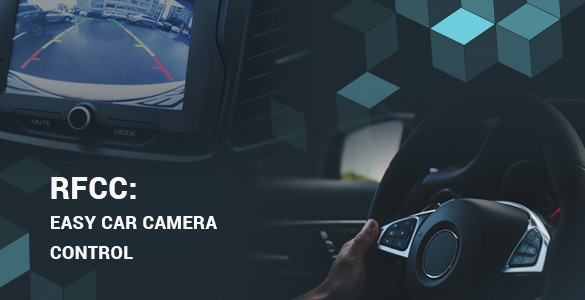 Front and rear view camera installation is probably the best way to make your car safer. Images from the cameras make sure the driver is always aware of what's happening around the car and make parking extremely easy even in the most difficult and narrow places. Despite all the benefits, these cameras also have one disadvantage: control. OEM car camera control systems are usually imperfect, clumsy and quite inconvenient.
Meet our answer to all of those troubles – the RFCC camera control system. Not only it allows you to control rear and front view cameras with OEM steering wheel buttons, RFCC also let's you connect these cameras, if they were not installed by the manufacturer. The system offers fast and easy Plug&Play connection that does not require interfering with car wiring. This, in turn, prevents the loss of any OEM functions or risks of voiding car warranty.
Still not convinced? Well, we have another ace up our sleeve: for a limited time, every RFCC system comes with a present – a free front view camera. Leave a note with the ID of the camera you chose when placing the order and we will ship it with your RFCC!
Don't miss out on the great offer, there's still time!