Easy Parking and More Safety with Cameras in Your Car!
Turn parking into a walk in the park with front and rear view car cameras!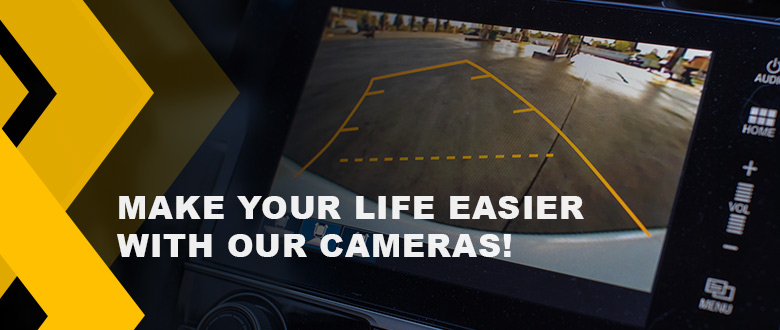 Squeezing into parking spots without scratching or bumping into other cars is always a challenge. Even driving itself can get really tricky really fast, especially on narrow urban streets full of stuff that can block your field of view. This is exactly why you need cameras in your car!
Why worrying about scratching your car, bumping into a wall or hitting neighbor's dog? Install front and rear view cameras and you'll always know what's happening both in front and behind your vehicle. Plus, rear view cameras come with nifty parking lines that basically allow you to park your car with your eyes closed (you really shouldn't though).
So don't delay and get the cameras for your car now. Make your life easier!
P.S. Seriously, don't park your car with your eyes closed, you'll get us both into trouble.