Enjoy Summer Discounts on Camera and Video Cables!
Would you like to connect video or cameras in your car without too much hassle? Visit our Summer Sale for great prices on one of the best solutions – our Plug&Play connection cables!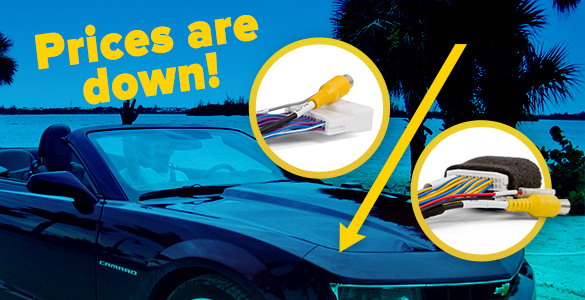 Plug&Play cables are no doubt one of the best solutions for camera and video connection in a car. They are affordable and extremely easy to use. That's what Plug&Play stands for – all you need to do is simply plug the cable into necessary connectors. There's absolutely no risk of breaking something or voiding your warranty, since you don't have to mess with electrical wiring.
Can it get any better? Absolutely! We are now offering discounts on all connection cables in our Summer Sale. Check it out, you won't believe your eyes when you see these prices!