Flip-Down Monitor and Wireless Headphones
Dear Clients!
Today we will tell you about new products in the car multimedia category.
First of all it's flip-down monitor with 9-inch display.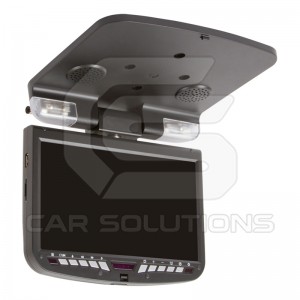 This roof-mount monitor is equipped with DVD player, USB port and slot for SD memory cards. However, your passengers will not only watch movies but also play video games (game disc is included in the package). In such way car monitor actually transforms into car multimedia system. The display rotates 90° right and left so you can adjust it in the convenient position.
The sound can be played by built-in speakers, car stereo via embedded FM transmitter or wireless headphones via embedded IR transmitter.
By the way, we've got two new wireless headphones in our products range:
Dual channel wireless infrared headphones allow your passengers to listen to music / watch video and not disturb anyone in the car. In case you have two different transmitters you can shift between them via channel switch.
In case you multimedia device is not equipped with infrared port you can buy IR transmitter for headphones.
Enjoy shopping!