Flip down monitors in our online store!
Our online store introduced a new type of car multimedia monitors – flip down monitors. For today it is represented by Bus Flip Down TFT LCD 19 Inch DVD Monitor!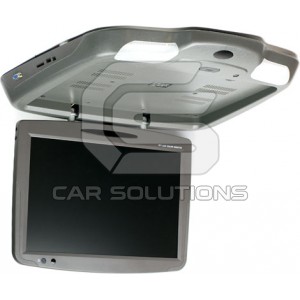 Bus flip down 19 inch TFT LCD monitor combines vast functionalities range and attractive design. It supports all popular video and music formats (DVD, MP3, MP4 etc.) and contains USB and SD ports (optional), so you can apply virtually any data storage media. Wide angle of view allows to watch video from virtually any position.
We also offer the possibility to buy Flip Down TFT LCD monitor with built-in analog TV tuner.
Please, find more on this product.