Grab a Multimedia Upgrade for Your Car!
Install a video interface in your car and be surprised by what your multimedia system is capable of!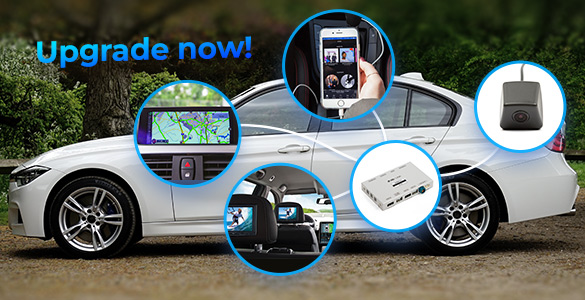 Everyone wants to have cool features on their car monitor, right? The answer is just two words away: video interface.
Video interface is an essential part of any car upgrade. You can connect a reliable navigation system, a front and rear view camera for easy parking, a TV or Android box for more entertaining travels and a whole bunch of other gadgets. By the end of the day you will be astonished by the amount of cool things your multimedia system can do.
We have a huge variety of video interfaces used in all sorts of car models. For your convenience, we have placed them in this extremely handy and easy-to-use selection wizard. Pick a device that fits your car and prepare to be amazed!