Learn how to mirror the smartphone screen with our new video!
We will show you how to perform the screen mirroring in just a few minutes on the example of Toyota Land Cruiser 200.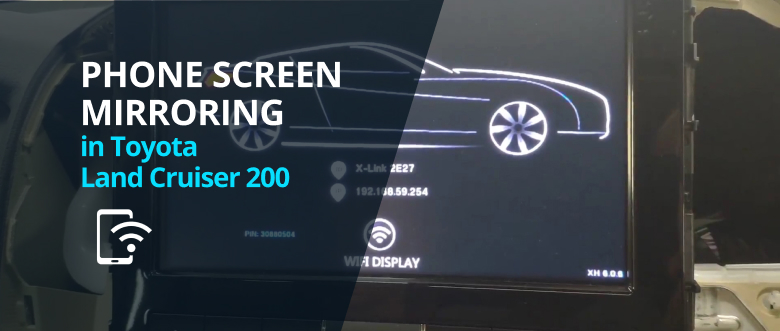 We have added the smartphone screen mirroring feature to the client's car using a unique adapter and Plug&Play video cable. Moreover, we are happy to inform you that such solutions are available for nearly every car! Do not sacrifice your comfort! Visit our store, and we will be happy to help.
Subscribe to our Youtube-channel, to receive notifications about the new videos! Enjoy watching!