Let's Celebrate World Animal Day and Help the Animals Together!
Let's honor World Animal Day and help the animals together!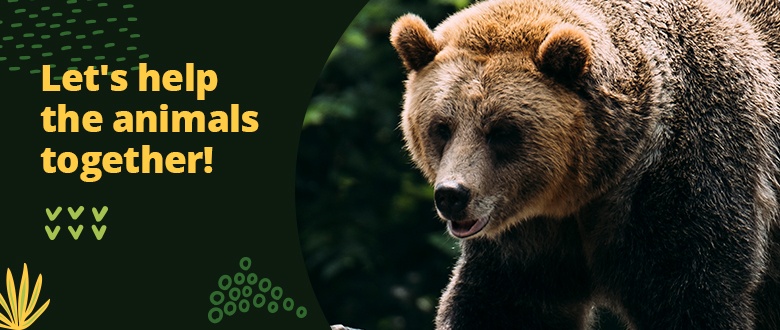 For the next 10 days,  5% of each order made on our website with coupon code HelpTheAnimals will be donated to Bear Sanctuary Domazhyr. This recreational center saves mistreated bears from captivity (circuses, baiting stations for hunting dogs, traveling zoos, etc.) and provides them with food, shelter, and a safe place to live.
What's more, using this coupon will automatically grant you 5% off on your entire order. Good deeds don't go unnoticed!
Please note that this code is applicable to all products available on the website (retail price only). Discount doesn't apply to promo products and can't be summed up.