Make Smartphone a Part of Your Car. Safe and Simple!
Can't keep away from using your smartphone, even when you are in the car? We've got something that will help you do it safely. No harm, no foul!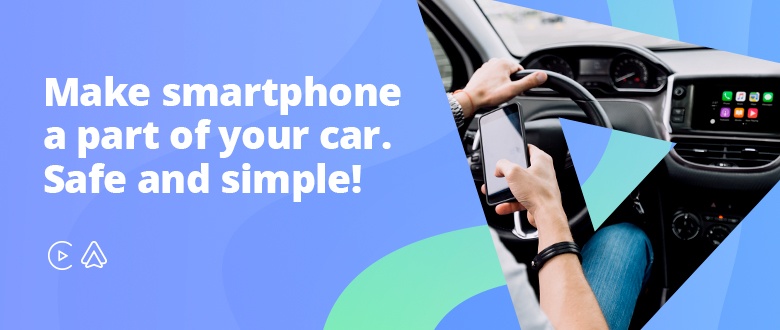 All smartphone addicts – rejoice! Now you can safely use your smartphone even while driving. Integrating an iPhone or Android smartphone with your car's multimedia system has never been easier, thanks to Android Auto and CarPlay. Simply connect the phone to the head unit via USB cable, and you can start using its apps, browsing the web, listening to music, and even make and receive calls hands-free. Interested?
Then one of our Android Auto and CarPlay adapters is just what you need! We currently offer adapters for Audi, BMW and Mercedes-Benz. Installing any of them is a fast and simple plug-and-play process without any risks of voiding your car's warranty.
Get the adapter now and enjoy safe driving with all favorite features of your smartphone within arm's reach!