Make Your Trips Full of Positivity and Happiness
Give a new breath to your car and explore even more joyful moments by installing our multimedia systems!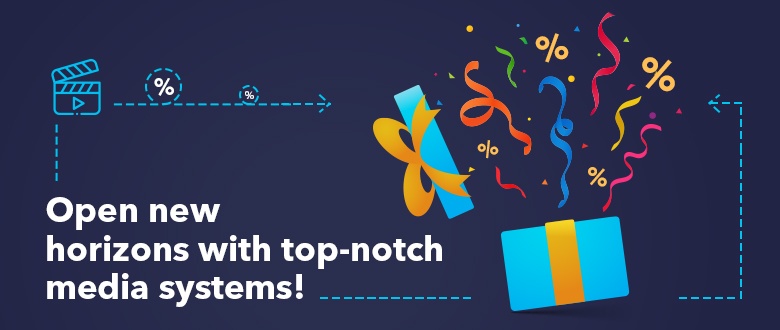 Browsing the multimedia files, watching TV/radio-shows, or enjoying your favorite music while driving - it is just a brief list of a multimedia system's wide functionality. Moreover, you can install additional monitors to make your time spent in traffic even more productive! Tempting, isn't it? Don't miss the moment – grab your discount!
Please note that the offer is valid till 23:59 (UTC) 5 January. Scroll down to check the offers.