New Armrest DVD Monitor Already in Stock!
Dear Customers!
We are glad to announce that new armrest monitor with DVD player is already available for purchase.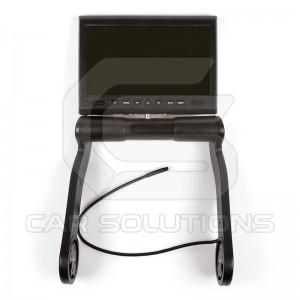 This car monitor is equipped with 8.5 inch display and embedded DVD player. Display is 350 degrees swivelable so you can fix the monitor in the position comfortable for the rear passenger. Adjustable distance between shafts allows you to install this car DVD monitor on virtually any central armrest.
Examples of armrest monitor installation in the car
Your kids can entertain themselves by playing video games (CD with games is included in the package). The sound can be played by built-in speakers, car stereo via embedded FM transmitter or wireless headphones via embedded IR transmitter.