New Matrix in Our Best-Selling Camera. Make You Car Even Safer!
What can be better than a reliable rear view car camera? A rear view car camera with matrix of the highest quality!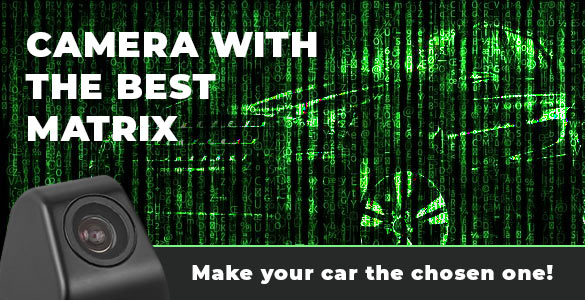 For anyone driving a car in the city, a rear view camera is a must. If you still don't have one in your car, or considering an upgrade – you are in luck! One of our best-sellers – a universal car rear view camera – is back in stock, and it's back with a bang!
Every single item of this camera has been updated with new, high-quality matrix. Now you'll be able to see everything behind your car with great detail, so there will be no risks of causing or getting into an accident.
With matrix like this, your car will surely become a chosen one!