New Multimedia Capabilities for Your Car!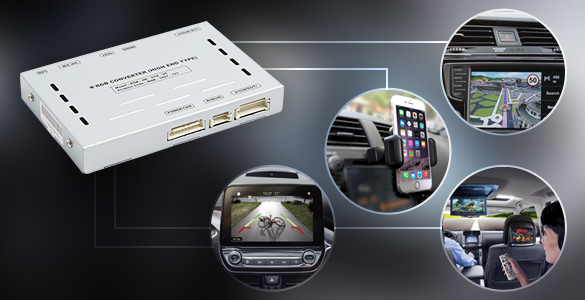 Transform your car's multimedia system into a multifunctional gadget! After installing a video interface you will be capable to add all sorts of devices and functions, like a smartphone adapter, camera or navigation, just to name a few. We have quite a wide selection of interfaces, which is constantly expanding, so you'll surely find the one that fits your car.
Check out this article to learn more about video interfaces and see what all the fuss is about!