New Wireless CarPlay | Android Auto Adapters in Stock!
We are glad to introduce new wireless CarPlay and Android adapters to our stock!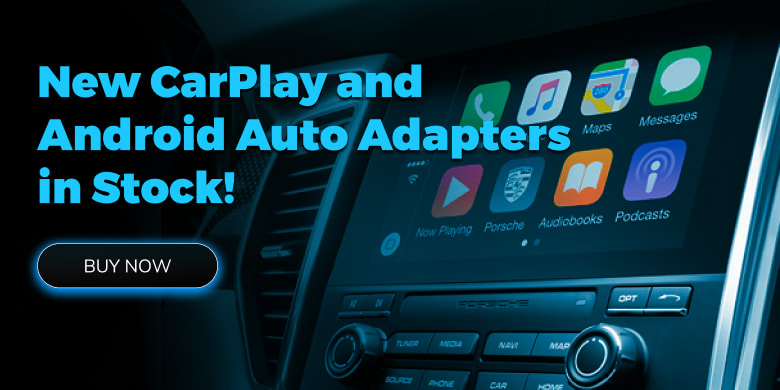 This solution allows you to enjoy safe driving with all favorite features of your smartphone within arm`s reach. Wireless connection via Wi-Fi, easy Plug & Play installation, and no risk of voiding your car`s warranty.
We offer CarPlay and Android Auto adapters for Porsche, INFINITY, Land Rover, and:
Find the right solution for your car!