OEM Car Radios and Accessories in Stock!
Great news again! Welcome new section dedicated to the OEM head units.
First of all we present genuine OEM car radios. For the time being we offer RCD510 Delphi head units for Volkswagen, Skoda and Seat.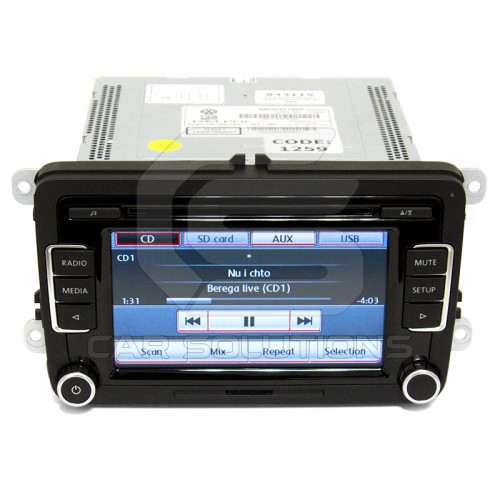 The radios are equipped with 6.5-inch touch screen display, SD memory cards slot and AUX input, also supports connection of USB drivers and iPod/iPhone. This head unit also has video input for OEM reverse camera connection. Multi-function steering wheel control is preserved.
To expand the functionality of the OEM head units you can buy various accessories, for example, Bluetooth or GPS module.
Bluetooth module provides possibility of hands-free calls and Bluetooth audio playback through the car speakers.
GPS module offers navigation on the OEM display with touch screen control, voice prompts playback via the driver's speaker, and also possibility to connect additional video devices. The board is installed inside the monitor without the OEM wires cutting.
Also you can buy various cables to organize inputs, for example, USB or AUX.
The product range is going to expand. Follow the news!