Promotion #10: Discounts on All Products in Our Stock!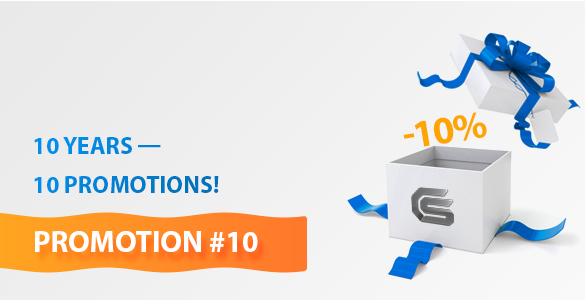 After many unique and exciting offers we have reached our final promo. In order to top off our "10 years – 10 promotions" event and to make sure that everyone has a chance to get a nice gift, we offer a 10% discount on absolutely all items in our stock:
Let's celebrate our 10-year anniversary together! Head off to our online store and grab yourself a discount. The offer will be available throughout this weekend, until 23:59 (UTC/GMT +0), April 29th.