Promotion #2: Discounts on Electronics for Mercedes-Benz!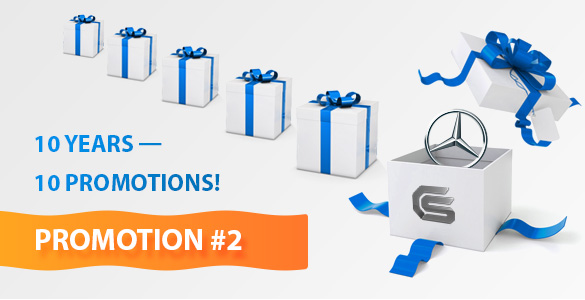 Let's continue celebrating Car Solutions 10-year anniversary!
Second weekend – second promotion. This time Mercedes-Benz owners are in luck: we offer discounts up to 25% on various electronics for your car. Hurry up to our online store, discounts are available until 23:59 (UTC/GMT +0), 4th of March.
Follow us on Facebook and learn about our upcoming promotions one day earlier. If you have any particular items in mind that you would like to see on sale – let us know, we will definitely consider them in our next promotions!