Safety and Comfort with Rear View Cameras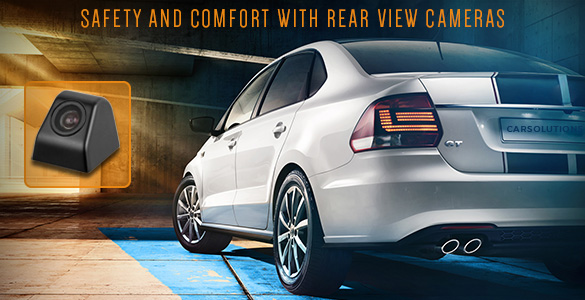 Rear view camera is the best solution for safety in any car.
Our stock has been expanded with a high-quality universal rear view camera which will make any car a lot safer. Moreover, it's equipped with static parking lines that can make parking extremely easy wherever you decide to park your car. The camera offers Plug&Play connection, so there's no need to buy any additional equipment for installation.
And there's more. We also have a rear view camera, specifically designed for Volkswagen T5 and Scirocco 3 cars. The camera is equipped with static parking lines and perfectly fits the car design.
Install a rear view camera in your car and you won't regret it!
Universal Rear View Camera with H7430 Sensor
Universal rear view camera in waterproof case with H7430 sensor. 170° view angle.
Learn more
OEM Rear View Camera for Volkswagen Scirocco 3, T5
Color OEM rear view camera for Volkswagen Scirocco 3, T5 with RNS510/ RNS315 / RCD510 head unit.
Learn more