There's no need to change a car to be on-trend!
We can expand the capabilities of your multimedia system using a single adapter. Interesting, isn't it?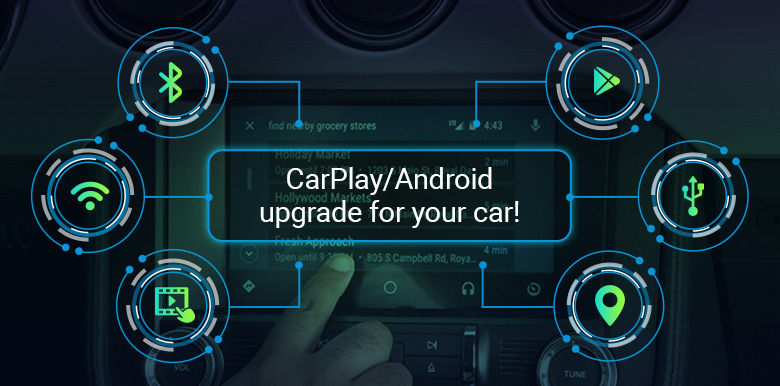 Thanks to CarPlay/Android Auto solutions you will be able to use navigation, play music, receive handsfree calls, and that's not even all! Moreover, you can use applications from Google Play Market/Apple Store on the car OEM monitor. Just connect the smartphone via USB or Wi-Fi and the applications' functionality will be available on the car multimedia system!
Another appealing feature of the solutions is an easy Plug&Play installation, which prevents you from cutting the car wires or voiding the warranty.
We're gladly inviting to our online store! Enjoy shopping!