Tools for Car Tuning: Safe and Simple
Car tuning without damage? It's easy with our special tools!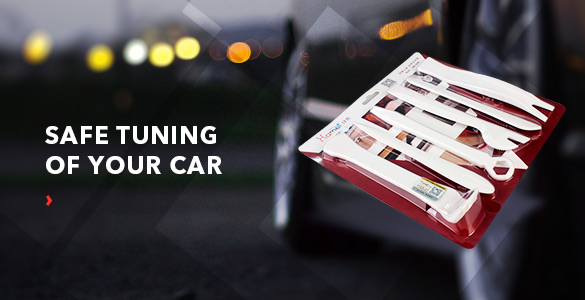 Changing the way your car looks, both inside and outside, is exciting. However, it can also be quite stressful. Let's face it, you don't want to accidentally scratch or damage your car when all you were trying to do is make it look cooler. This is where special trim tools come into play.
As always, Car Solutions team have got your back: we offer a wide variety of trim tools that will allow you to perform any car tuning job, no matter how complicated or unusual it is. What's best, they will also prevent you from causing any damage to painted, chrome, leather or any other surface of your car.
All tools are divided into three categories to help you find what you need in just several clicks. Enjoy!