Video Interface Selection Wizard: Everything for Your Comfort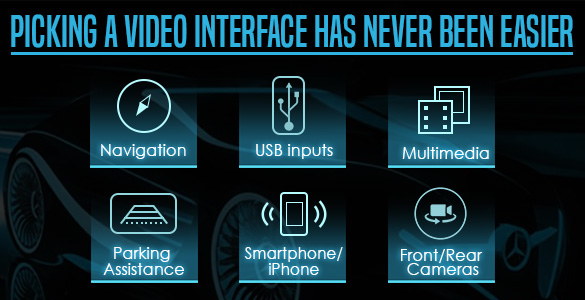 Video interface is an extremely useful device for any car owner but quite often it is very hard to pick the one that fits your car. Is it compatible with my car model? Will I be able to connect it to the multimedia system? Which head unit is installed in my car and which interface fits?
Our new video interface selection wizard will help you find answers to all of these questions. While developing this feature we did our best to make it easy for you to find a video interface that fits your car in a matter of seconds. All you have to do is pick a brand, model and head unit and that's it. If you are not sure which head unit is installed in your car – no worries. Every head unit option comes with a photo, just find yours and "Voila!". Neat, right?
Grab a video interface in the Selection wizard and you will be surprised with all the new features of your car!