The Best Android Upgrades for Car Navigation and Multimedia
We live in the amazing time of technological progress. Its influence can be easily noticed everywhere, from homes and offices to trains, planes and even bikes. Surprisingly though, it falls quite short when it comes to cars, more specifically, to OEM car multimedia and navigation systems.
A good navigation system is a very important feature for any driver. No one likes getting lost in an unfamiliar place because of an outdated or unreliable GPS system. Besides, being able to find the best route within seconds and avoid circling around in search of the correct street is always nice. And, surprisingly, modern car navigations systems are not that impressive.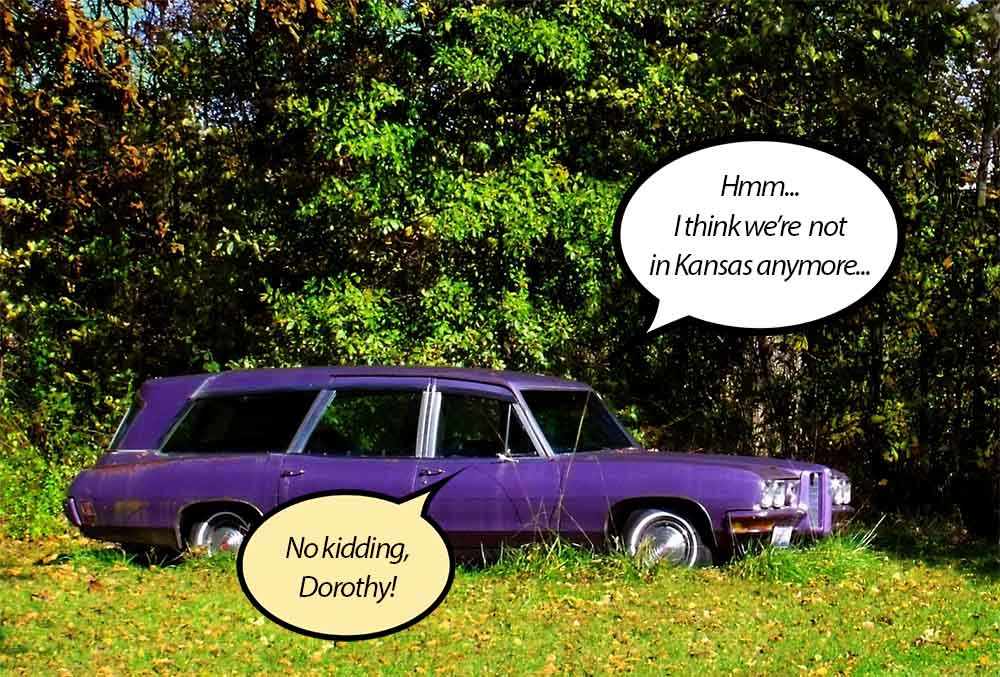 The same can be said about multimedia systems, as the ones installed by the manufacturer usually have very limited functionality. A driver could definitely use a few more features on their head unit, while a powerful operating system like Android is the stuff of dreams.
Well, not exactly. Want to learn how to expand multimedia and navigation capabilities of your car AND have all Android features on your car monitor? Read on!
What You Shouldn't Do
First things first. We'll start with an option you shouldn't try when considering an upgrade for your multimedia system – installing an aftermarket head unit. This includes completely removing your OEM car monitor and installing a new one, made by a third-party manufacturer. Some may prefer and even defend this option but we can provide 3 crucial arguments against it:
Aftermarket head unit may have issues working with OEM car systems.
Aftermarket head unit has aftermarket software and this in itself is a potential trap. It's very common for this type of software to have its own limitations and compatibility issues, as well as lack of updates and overall unstable operation. Besides, replacing it with different software is often quite complicated or even impossible. So basically, you are shooting yourself in the foot by using something that will most probably break at some point and you will not be able to fix it.
Aftermarket head unit is made by a third-party manufacturer. There are tons of those out there, very few of them are reliable and you never know which one you'll happen upon. Spending a ton of money only to end up with a multimedia system that does not work properly (or at all) is not very pleasant.
If these reasons did not convince you, just think of it this way: you wouldn't replace wheels in your Chevrolet with wheels from a Nissan if your tires kept getting flat, right? You would buy new, high-quality tires and stick with your original Chevrolet wheels.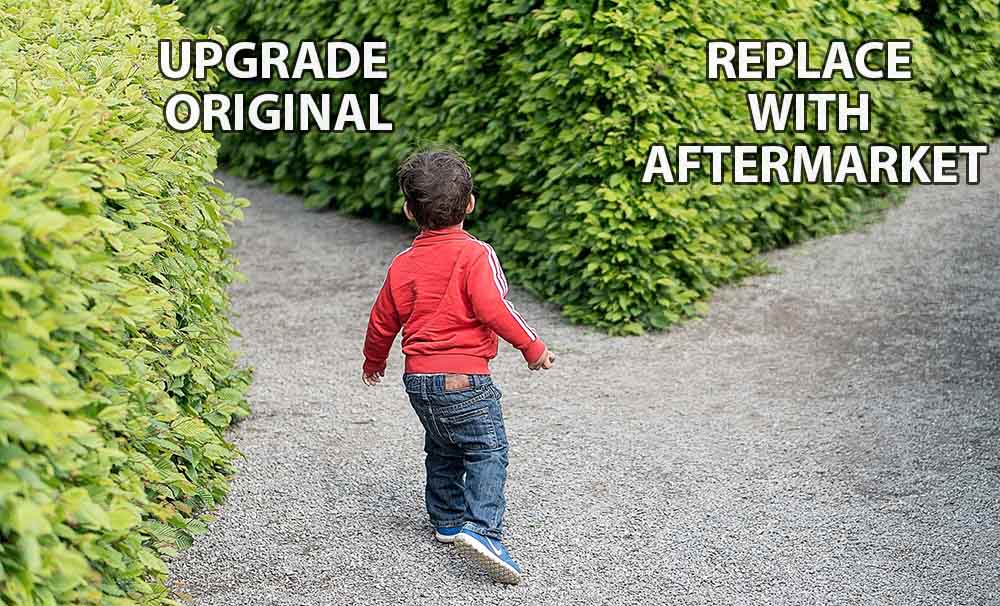 Solution 1: Navigation Box on Android
Now let's move on to the fun part of what you can actually do to upgrade your car head unit.
One of the most common ways to do this is installing a device called a navigation box. Such devices add aftermarket navigation system to the OEM car monitor without breaking or changing any of the existing functions. Equipped with both GPS and GLONASS systems, they provide a reliable system that will always stay up to date. What's even better is that quite often they offer several different navigation apps, so you may choose the one to your liking.
And this is not all there is to say about navigation boxes. Besides serving their main purpose, these devices also possess additional benefits that you will definitely find useful:
Powerful Android OS. You can use all features of this operating system on the car monitor, from browsing the internet (via Wi-Fi) to installing and using apps from Google Play. All apps will be automatically updated, so you don't have to worry about something not working all of a sudden.
Playing music and video. Thanks to built-in USB inputs you will be able to connect a regular memory stick and enjoy your favorite music or watch a movie while you are stuck in traffic (never watch video while you are driving!).
Convenient and user-friendly interface. Since these devices are designed to be used with OEM car monitors, developers usually put extra care into making the interface as similar to the original as possible. In fact, most of the time you won't even notice the difference between original menu and the menu of the navigation box.
They are universal. With just a few exceptions, most of navigation boxes are universal. This means that you don't have to spend hours upon hours, looking for a device that has the features you want and is compatible with your car. Just pick the one you like most!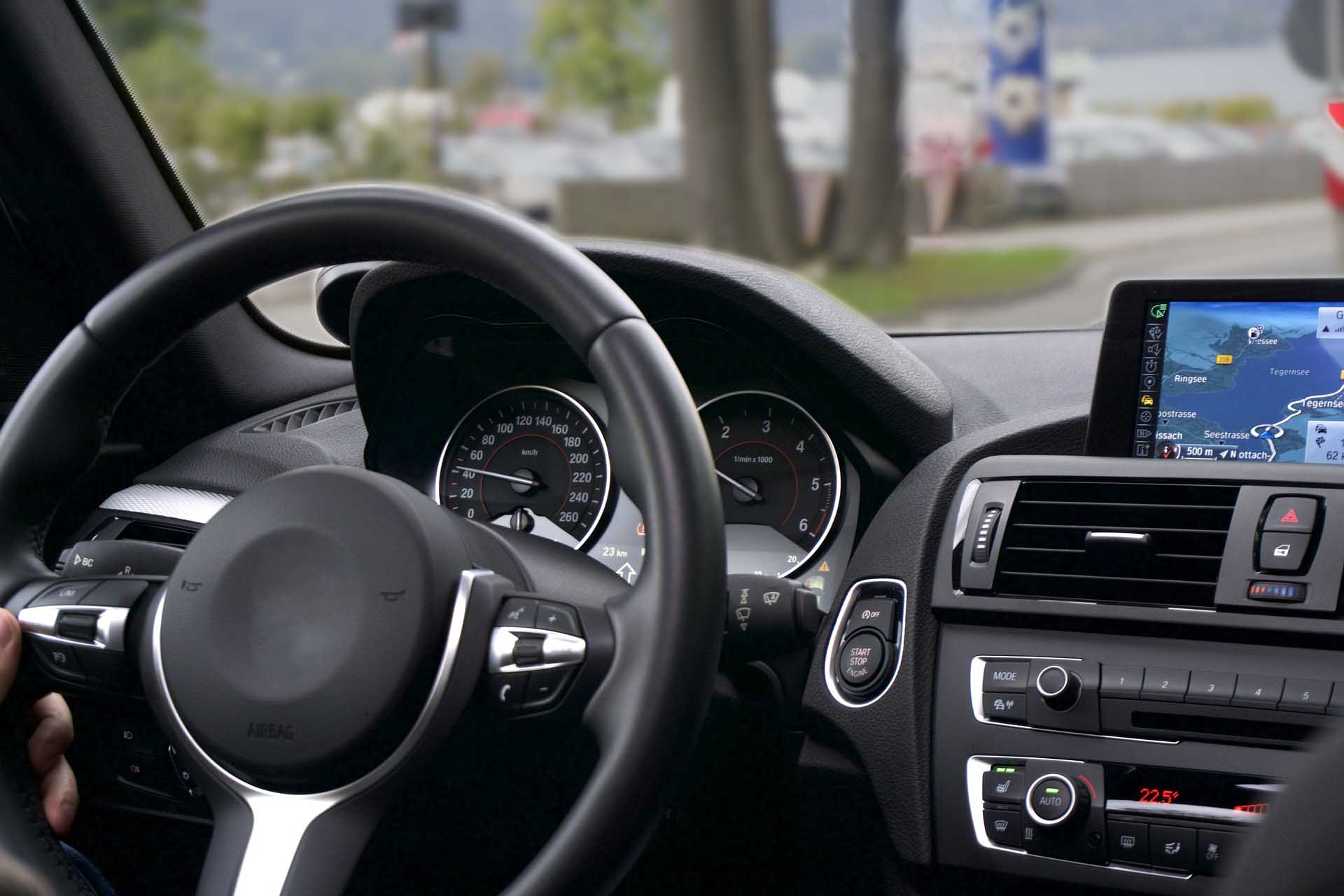 However, with all of their advantages, navigation boxes do have a few shortcomings.
The main one is installation. They are not your run-of-the-mill devices that you can just plug into the necessary connector and start using. Besides requiring a trained professional for installation, they also need an additional device – a video interface – to work. Only after you have installed a video interface (or, rather, after a technical specialist has done this) can you proceed to connecting a navigation box to your car monitor.
Also, navigation boxes (most of the time) do not support OEM control buttons like touch screens or steering wheel buttons. In order to use the device properly you will need to install a touch screen panel as well. This, combined with the cost of the device itself and a video interface, makes this solution somewhat expensive.
Check out the video below to see how a navigation box works in a car!
Solution 2: Multimedia and Navigation System on Android
An alternative to a navigation box is a multimedia navigation system.
These sophisticated devices are the next step in evolution of car multimedia and navigation upgrades. Just like navigation boxes, they come with GPS and GLONASS systems and a powerful Android operating system. This means that these systems allow for browsing the internet, installing apps and playing music & video as well. What's the difference then? There are actually several.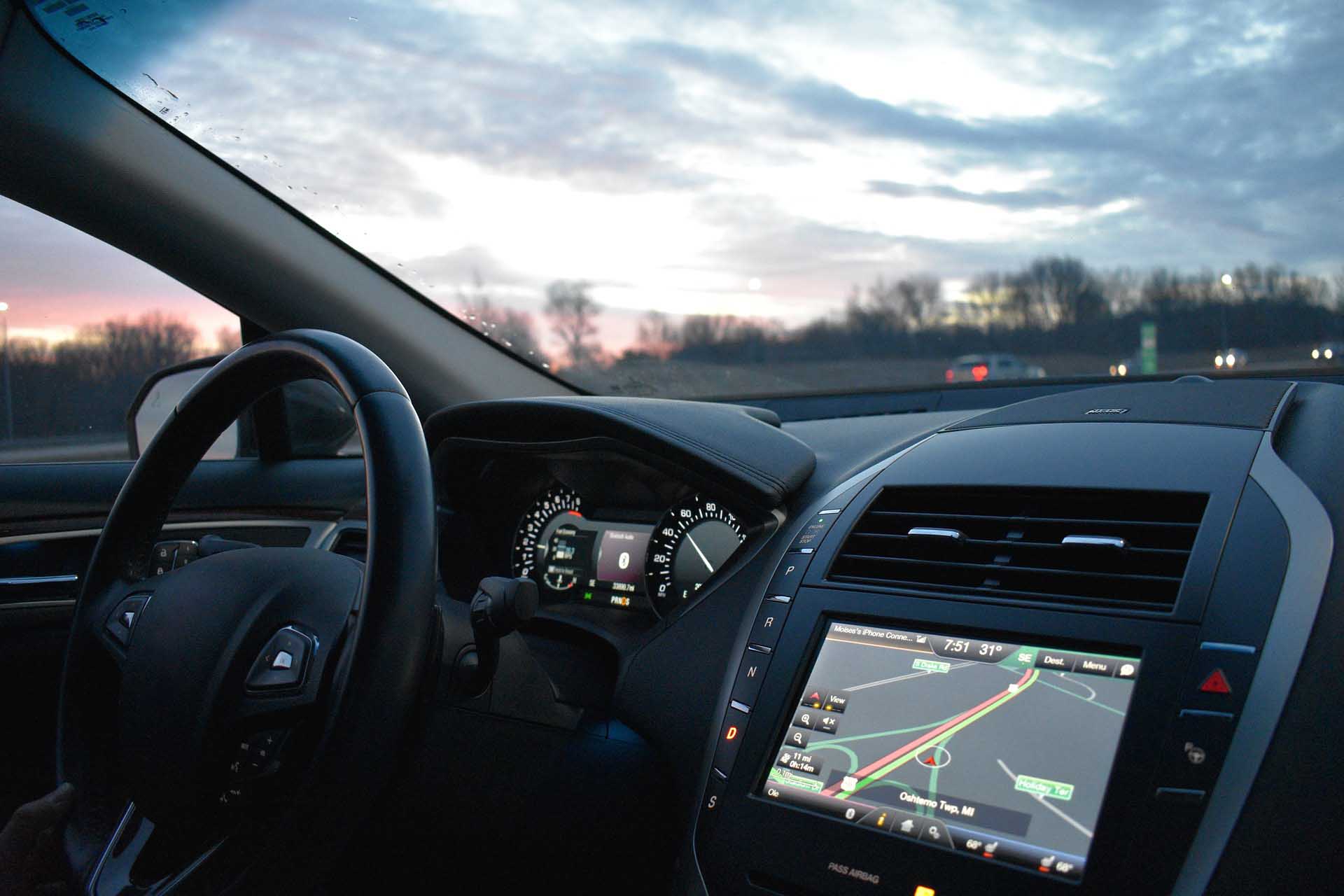 One of the greatest advantages of multimedia and navigation systems is their built-in video interface. Not only does this allow them to be easily installed in your car by Plug&Play, it also provides inputs for installing additional devices, like front or rear view cameras. So, basically, 2-in-1, great offer, right? There's no risk of voiding your warranty, since all connections are quite simple and do not require messing with car wiring.
Not requiring any additional equipment for installation makes this solution less expensive. Your wallet will surely be grateful.
Another advantage of these systems is their user-friendliness. This does not only refer to their menu and interface, which are made to look exactly like the original by the way. These devices integrate perfectly into your head unit and can be controlled with OEM touch screen and/or buttons. No need to install additional touch screen panels or external buttons - just use what you already have!
Last but not least is a nifty additional feature that many of our multimedia navigation systems come with – smartphone mirroring function. Just connect your phone to the monitor and use all of its features. That's 3-in-1 already. If you are interested in learning more about smartphone connection in a car – check out this article.
Unlike navigation boxes, however, these devices are not universal. They are usually made for specific car models and/or types of multimedia system, so you should be careful when picking one. Currently we offer multimedia and navigation systems for Lexus, Mazda and Toyota.
In the video below, we demonstrate how such system works after installation.
Conclusion
To sum everything up, we have placed the most important and useful information about the two solutions in the table below.
Navigation boxes
Multimedia navigation systems
Audio/video
Apps
Internet browser
Android OS
OEM steering wheel /
touch screen control
*
Connecting additional devices
Smartphone mirroring
**
Compatibility
Universal
For specific car models and/or
type of multimedia system
Installation
Complicated, requires
additional equipment
Simple
Total price
High
Average
*In order to use OEM touch screen, additional equipment/adapters need to be installed in the car.
**Smartphone mirroring function can be added by installing additional adapter and using the necessary application.
Pick what suits you best and enjoy your new multimedia and navigation features!
Car Solutions Team
Navigation box
System for Lexus
System for Mazda
System for Toyota
All rights reserved. This material from car-solutions.com web site may not be published, rewritten or redistributed in whole or part without authorship indicated and backlinks provided.