Car iPod/USB Adapter Dension Gateway 300 for Ford (GW33FC1)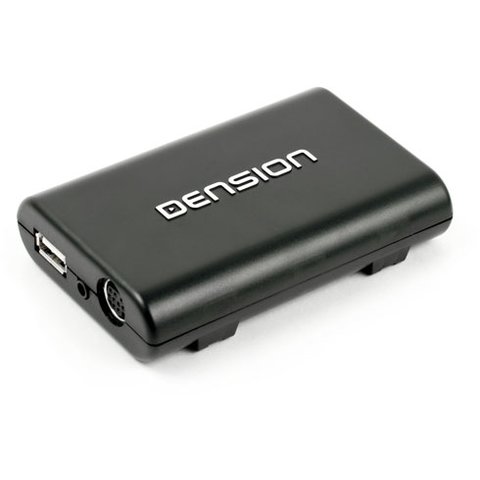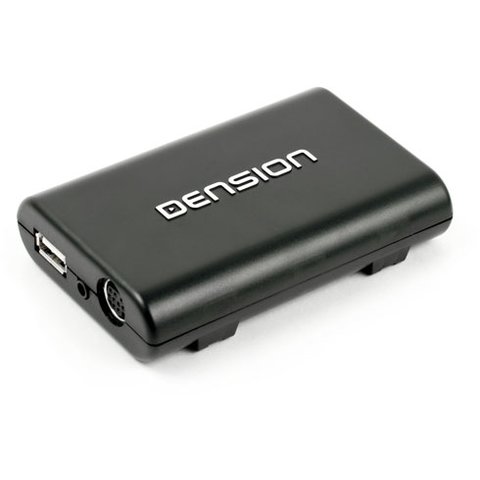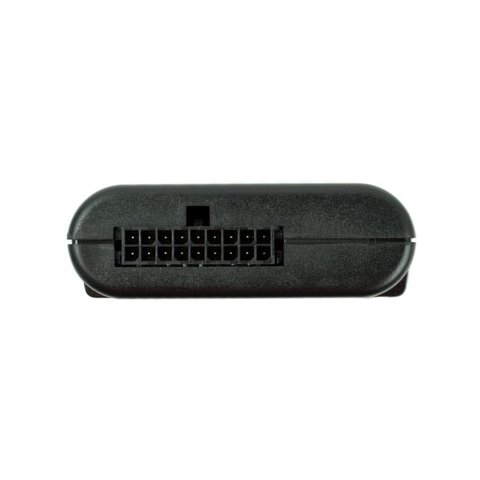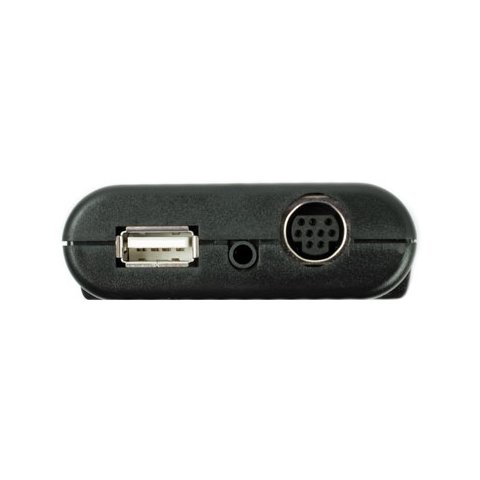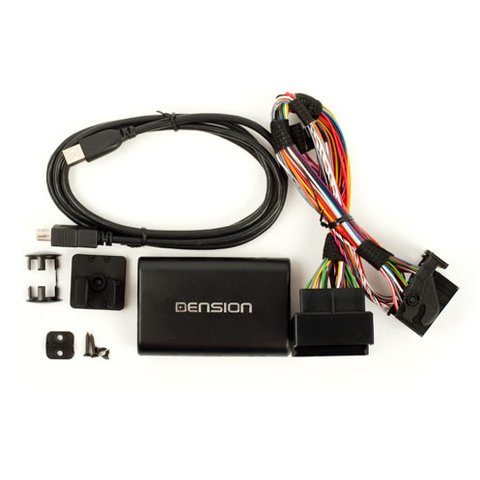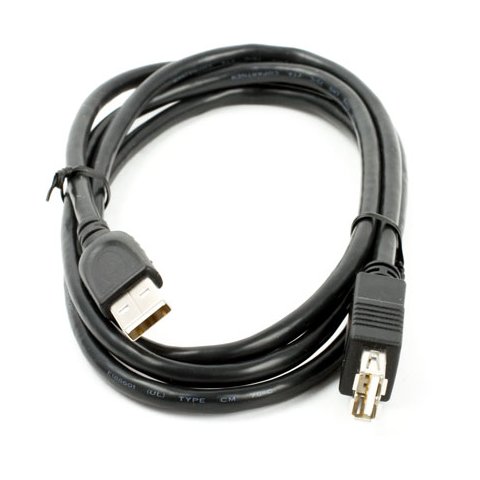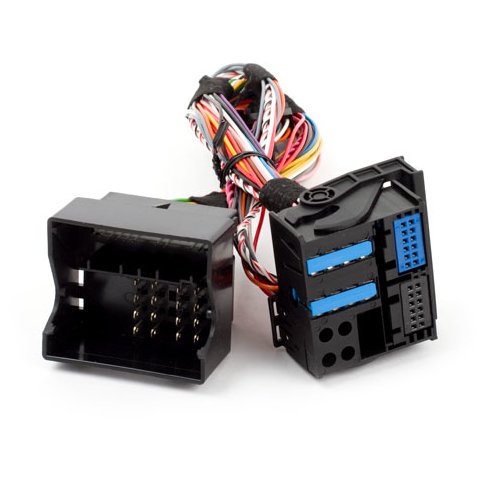 Dension Gateway 300 GW33FC1 adapter allows you to play music from iPod/iPhone and USB devices via your OEM multimedia system. Fits Ford cars with non text capable 5000C / 6000CD head units.
Impossible to estimate the shipping cost
Dension Gateway 300 adapter allows you to connect iPod, iPhone and USB storage devices to car multimedia system and control them via original buttons. Car iPod / USB adapter Dension Gateway 300 GW33FD1 enables full iPod and USB devices browsing on OEM Ford multimedia system display and audio files playback via OEM stereo system. Fits Ford cars with 5000C / 6000CD head units.
The Dension Gateway 300 emulates a CD changer and uses CD changer controls to access audio sources and Dension GW accessories.
If your car is fitted with a CD changer you can replace it by Dension Gateway 300 adapter or retain it by fitting a CD retention kit.
Note! Text capable cars do not support CDC retention.
Dension Gateway 300 iPod / USB Adapter for Ford
Main Features
Full iPod control and charging
Audio files playback from iPod/iPhone/USB devices via car speakers
External devices control via OEM multimedia system control buttons
Song information display on OEM screen or information display
Simple installation with no modification of your dashboard required
USB input for mass storage devices (flash memory and hard disk)
3.5 mm input jack
Wide range of additional accessories to extend functionality
Dension Gateway 300 iPod / USB Adapter for Ford
Compatibility
Ford Compatibility
Ford Model
Model years
Head Unit
From
To
C-Max
2003
2007
6000CD with AUX button
Fiesta MK5
2005
2009
5000C
6000CD with AUX button
Fusion
2002
-
5000C
6000CD with AUX button
Focus Mk2
2004
-
5000C
2004
2007
6000CD with CDDJ button
6000CD with AUX button
Galaxy
2006
2007
C-Max
2003
2007
Mondeo Mk3
2003
2007
5000C
6000CD with AUX button
S-Max
2006
-
5000C
Transit
2006
2007
6000CD with AUX button
Transit Connect
2009
-
Tourneo
2006
2007
Tourneo Connect
2009
-
5000C Ford Head Unit
6000CD with AUX button
Ford Head Unit
6000CD with CDDJ button
Ford Head Unit
iPod/iPhone Compatibility
iPod 4G / 4G Photo
iPod nano / Nano 2G / Nano 3G / Nano 4G
iPod mini
iPod 5G Video
iPod Classic
iPod touch / touch 2G
iPhone
iPhone 3G
USB Compatibility
Flash memory and hard disk drive (USB mass storage)
File system: FAT16 or FAT32
Audio Formats Compatibility
Dension Gateway 300 iPod / USB Adapter for Ford
Manuals and Downloads
Manuals
Compatibility
Firmware
Dension Gateway 300 iPod / USB Adapter for Ford
Package Content
Dension Gateway 300 GW33FD1 adapter main unit
USB cable
Clip
Connection cable
User manual
Installation manual
Note! iPod / iPhone cables are not supplied with Dension Gateway 300 adapters. Please choose the required cable or cradle among the related products listed below or in the Dension Accessories category.
Product specifications, appearance and package content may differ from those presented on the website and can be changed without notice. Please, contact sales manager before purchase.
If you have questions concerning this product or want to share your experience of its installation or application, visit
our forum
.
All rights reserved. This material from car-solutions.com web site may not be published, rewritten or redistributed in whole or part without authorship indicated and backlinks provided.
Dension iPod/USB Adapter is compatible with the following models of Cars
Dension iPod/USB Adapter is compatible with the following models of Cars
Dension iPod/USB Adapter is compatible with Head Units

5" FORD NAV MFD LOW
5000C
6000CD with AUX

Connectable devices
Bluetooth Connection
AUX input
Models
Track title display
OEM buttons control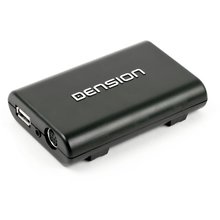 Car iPod/USB Adapter Dension Gateway 300 for Ford (GW33FC1)