Adapter for CS9100 Navigation Box Connection to OEM GPS Antenna!
CS9100 navigation boxes accessories range has been extended by OEM GPS antenna adapter.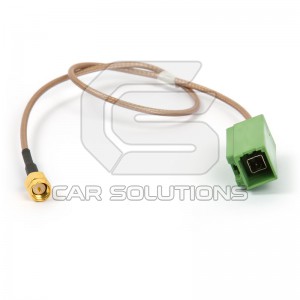 Adapter is meant for additional car navigation boxes connection to OEM GPS antenna installed by the manufacturer. Despite the fact that most navigation modules, including CS9100, are supplied together with external GPS antenna, we suggest connecting them to OEM GPS antenna if it's already installed in your car.
Let's have a look at the reasons:
First of all, it is impossible to install GPS antenna in the way it doesn't spoil car interior.
Secondly, a lot of cars have windshields made of thermal glass, i.e. glass with metal film. This film will reflect satellite signals and this will affect navigation software operation. Thus, even if you install antenna under windshield satellite signal reception will be rather poor or there will be no signal at all.
Finally, OEM GPS antenna is installed in the place where devices with high frequency radiation modules cannot interfere with its operation. It is rather difficult to find such place for additional antenna.
And with the aid of this adapter you can easily connect additional navigation boxes to OEM GPS antenna without damaging car wiring or drilling car body.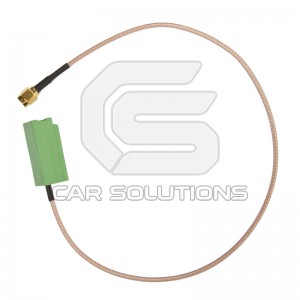 OEM GPS antenna adapter is meant for CS9100 / CS8000 navigation boxes and navigation systems on their platform. However, it also fits other navigation modules equipped with SMA connector. The device is compatible with Mazda, Lexus, Toyota, Subaru cars. The cable is 40 cm long, however, you can order GPS antenna adapter with cable up to 7 meters long.
Learn more detailed information about Adapter for CS9100 Navigation Box Connection to OEM GPS Antenna!