All You Need for Smartphone Connection – in One Kit!
No more wasting time picking the right components for that smartphone connection upgrade that you've been dreaming of. Our kits have all you need!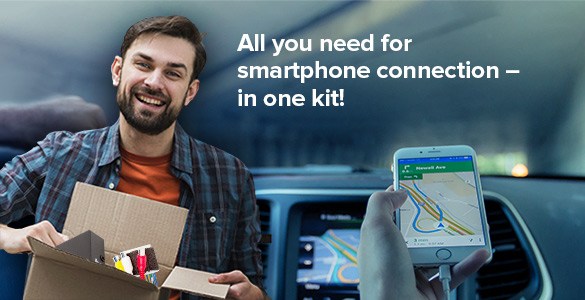 Smartphone screen mirroring is a classic way of using your smartphone in a car. How do you add this function to your head unit? Easy, just use our all-in-one kits!
Our special kits include everything you need to add the mirroring function to your car: an adapter and a Plug&Play connection cable. You will have all of your smartphone functions on the car monitor. Navigation, apps, music, videos, Internet browsing – you name it. Still not enough to convince you? How about the fact that if you choose one of our kits – you will also save on your purchase.
An upgrade that saves both time and money? That's an offer you simply can't pass on!