Car Solutions 2011 Garage Sale Season is Open!!!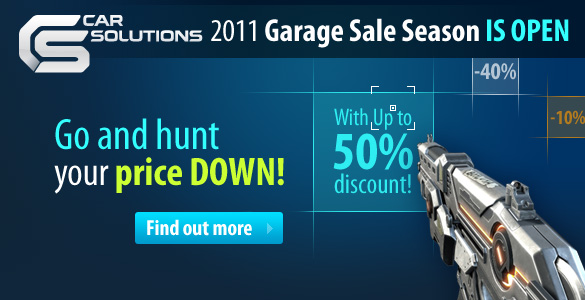 Ultimate Garage Sale has started!
Don't waste your time and choose among our special offers before it's too late! Get your 50% discount NOW! The offer is valid till May 1, 2011 for selected products from the following categories:
and more!
Here are some products on offer:
Car Video Interface
for Infiniti M
iPod/iPhone Adapter Dension ice>Link Lite
Car Rear View Camera for Nissan Teana
Multimedia Navigation System for
Subaru Forester
$165
 

$125

$89
 

$59

$39
 

$29

$1100
 

$999
Visit our Garage Sale page for even more great offers *!
Go and hunt your price DOWN!!!
*Please note! Other discounts do not apply to garage sale items.