Comments on Goods in Car Solutions Online Store
Dear Clients!
Car Solutions online store has become more interactive: we added possibility to leave comments on our products.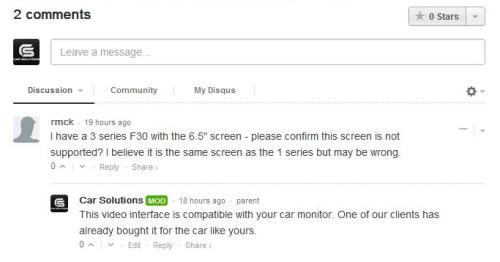 You can log in using your Facebook, Google+, Twitter or Disqus account or stay unregistered. Also if you like our products you can give it a rating star.
Place your comments on product application, quality of services and technical support. Do not hesitate to ask questions, we will be pleased to answer them.
However, if you have questions which need long answers and consultations, welcome to Car Solutions forum.
We are looking forward to your comments!