How About Q-ROI 2 Navigation for Your Car?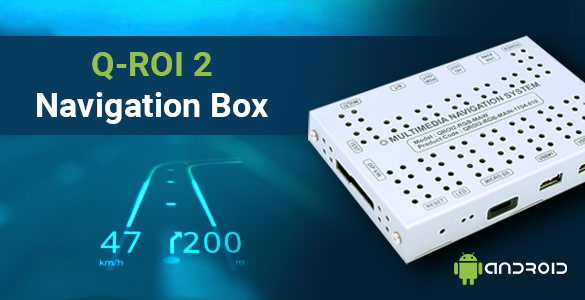 Q-ROI 2 is not just car navigation at its best. Based on the powerful Android 5.1.1 platform, it also offers a bunch of very useful additional features!
The highest image quality, Internet browsing, expanding functionality with various apps from Google Play – all this and a lot more is waiting for you in our new navigation box. Q-ROI 2 has already succeeded in impressing our first clients. So, would you like to be the next one?
Q-ROI 2 Navigation Box on Android for OEM Monitors
Universal box to connect GPS navigation to the stock car monitors. OS Android 5.1.1, USB.
Learn more