Introducing New Features on Our Website!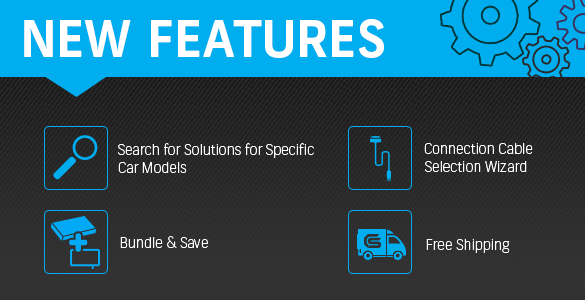 Dear clients,
We have introduced several new, very useful features on our website to make your shopping experience in our online store even more pleasant and comfortable.
Quick and Easy Way to Find a Product You Need
Looking for a solution for your car but not sure what to start with? No worries! Our "Find Solution" form will help you find what you need in no time! Simply choose the brand and model of your car and press "Find Solution". Our website will search for products that fit your car and then display them, classified by different categories. Fast, simple and convenient!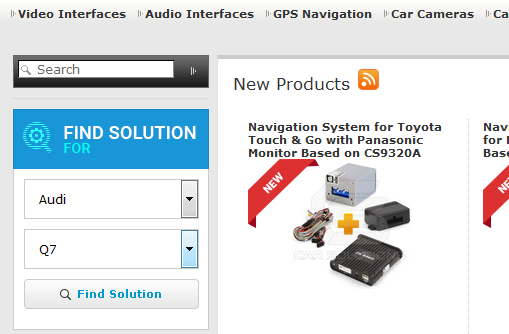 Select a Cable and Connect a Camera without Difficulties
A Rear view camera is one of the best ways to make your car safer. But how to connect an aftermarket camera without it being a difficult and tiresome process? Easy! We are producing our own cables that can be used to connect an aftermarket camera in almost any car. Use the Cable Selection Wizard to quickly find a cable just for you.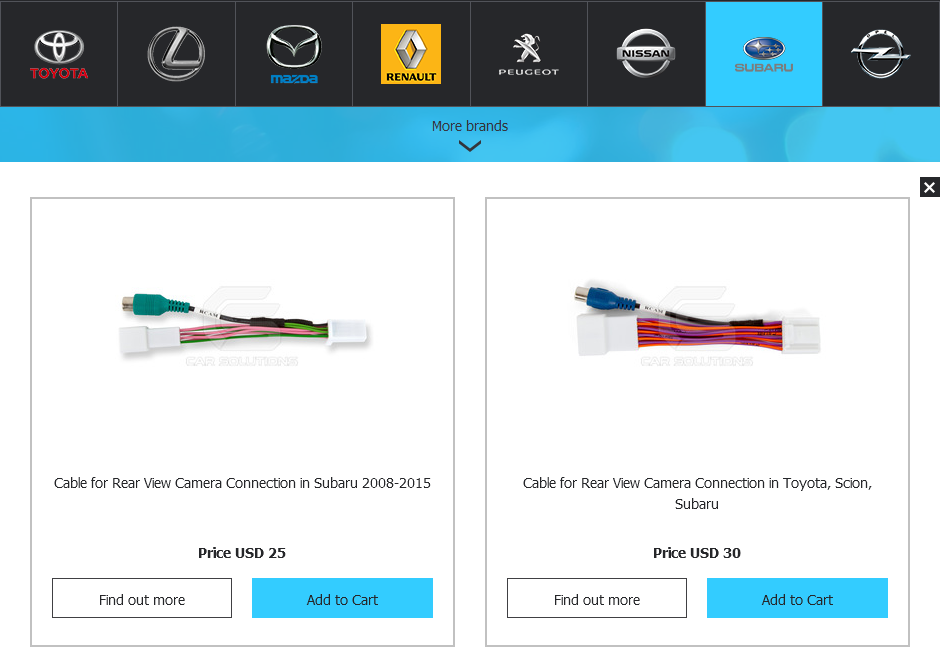 Bundle&Save: More Functions for Lesser Price
Expand the functionality of your car with kits from Car Solutions. In the Bundle&Save section you will find kits for various car brands and models that will make your traveling more pleasant and even help you save on your purchases!
Enjoy your shopping and take advantage of free shipping worldwide!