Navigation for Volkswagen, Skoda, Audi, Seat
Today we present navigation system for Volkswagen, Audi, Skoda, Seat.
This navigation system is a 2-in-1 device: navigation box and video interface, which allows to connect rear view camera and additional video devices such as HD player or TV receiver to the OEM car monitor. It fits Volkswagen, Audi, Skoda, and Seat models.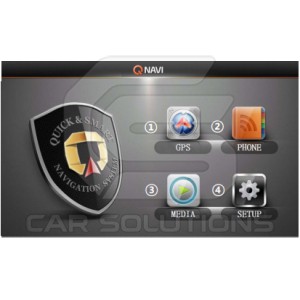 Compatibility
Car brand
Model
Model years
Monitor/multimedia system
From
To
Audi
A3
2013
–
MMI Touch
S3
Seat
–
2013
–
5.8″ Easy Connect
Skoda
–
2013
–
5.8" Bolero
5.8" Amundsen
8" Columbus
Volkswagen
–
2013
–
5.8" Composition Media
5.8" Discover Media
8" Discover Pro