Q-ROI 2 Universal Navigation Box is Finally Here!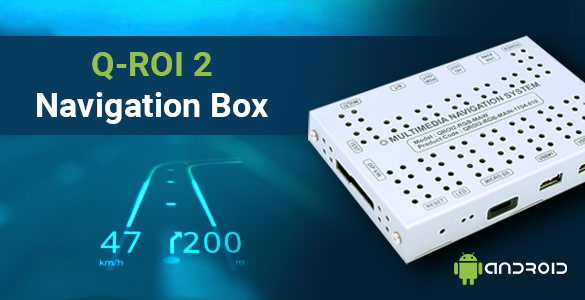 We are happy to announce the brand new item that has arrived at our stock – Q-ROI 2 universal navigation box!
Installing this device in your car will equip it with a powerful navigation system, which works on the Android 5.1.1 operating system and provides a high quality picture thanks to the HDMI output. Even better, you can expand the functionality of the system at any moment using various apps from Google Play. The box is universal and fits a wide range of car brands and models. Get one now!
Q-ROI 2 Navigation Box on Android for OEM Monitors
Universal box to connect GPS navigation to the stock car monitors. OS Android 5.1.1, USB.
Learn more