Top 4 Smartphone Connection Solutions for Your Car
We use our smartphone wherever we go and our car is no exception. Want to learn how to connect and use your phone in a car? We'll tell you everything there is to know!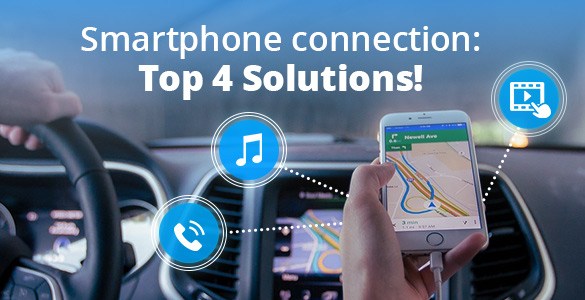 Everyone wants to use their smartphone in a car but not everyone knows how to do it safely and conveniently. No worries, that is what we're for!
We have done extensive research on the topic and compiled a list of the top 4 best solutions for smartphone connection in a car. Learn everything there is to know about the advantages, disadvantages, additional features and all that good stuff. Then pick the solution that fits you best.
You can't even imagine how much more comfortable your trips can get!