Universal Front View Cameras Available for Purchase!
As we announced earlier universal car front view cameras are already on offer.
Front view camera is the best parking assistance device which provides you wide field of view and colourful image.
We offer front view cameras with direct (not mirror) image allowing you to control your way driving out from the narrow places and also be more confident when parking your car. With the convenient holder you can fix the camera in virtually any place in the car.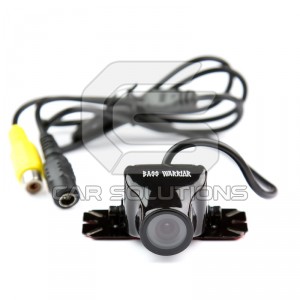 For the sake of convenience you can buy car camera control box, allowing you to connect and control up to three car cameras.
Other universal front view cameras will soon be available for purchase in our Car Solutions online store. Stay tuned!